1
« on: 12/04/2019 at 16:41 »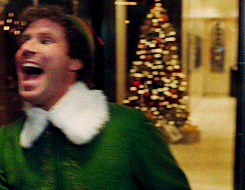 avvie holidays!
i have a problem where i like to not do homework and instead fiddle with photoshop. and it's the GIVING SEASON so if you like my lil avvie (see to the left) and want something of the sort PLEASE FILL OUT THE CODE BELOW. i'll also most likely only be making 1 or 2 per person and i'm closing this... probably
dec 15
since it seems pointless to have a christmas avvie in, say, january.
edit
if you just want REGULAR avatars please go
here
to request them!
might be slower on that though
[NAME HERE] !
face claim:age:
this will let me know what kind of pics to use
gimme a pic!:
this might make my life easier! maybe i might use it if its a decent one (something with their head unobstructed/blocked) orrrr maybe i might use my own pic idk life is wild like that
anything else?:
put all pertinent information here! gimme a vibe, a specific color you want? maybe you REALLY want them to have a red nose like rudolph or just a fancy christmas background and nothing else
[center][div style="width:380px;font-family:arial;font-size:9pt;text-align:left;"]
[size=24pt][font=Elsie Swash Caps][NAME HERE] ! [/font][/size]

[b]face claim:[/b]
[b]age:[/b] this will let me know what kind of pics to use
[b]gimme a pic!:[/b] this might make my life easier! maybe i might use it if its a decent one (something with their head unobstructed/blocked) orrrr maybe i might use my own pic idk life is wild like that
[b]anything else?:[/b] put all pertinent information here! gimme a vibe, a specific color you want? maybe you REALLY want them to have a red nose like rudolph or just a fancy christmas background and nothing else
[/div][/center]