1
« on: 04/12/2013 at 13:08 »
It's that time of year again!
...Y'know, the time where I get to ramble as much as I want and then delete/replace more than half of what I say to sound coherent and not spam you all with a big block of text but it'll still be long anyway.
Yeah, that time. :>
So let's do this!
/rambling + lists: on.
---
2013 is not a good year for me, so far. uggggh
CYAN
THAT'S MEEEE!
aka Cyb. Short for Cyber, 'cause of my, er, bond (to put it lightly) with computers.. *coughs awkwardly*

but I don't spend as much time on the computer as I used to so YAY ACHIEVEMENT!

I'm from the Philippines, fifteen turning sixteen this June, and I PASSED UNI WITH A PSYCHOLOGY COURSE OMG EEEEEE. *flails* (I'm half-scared about it having three math subjects, though...)
I... don't really hate Math, but I don't really like it either. Mostly 'cause I only understand it half the time. Uff.
I think too much. And ramble a lot. And fangirl often.
I've been on this site for a year already, with eight characters in my arsenal... and I'm planning on making more. Not this term, though. :>
I like things pretty and tidy and organized. (read: Perfectionist) But...
...I'm lazy. And a procrastinator. Too much, for my own good. It gets very frustrating for me.
I'm usually found reading a thick novel. I'm a sucker for romance, but action and adventure is what really pulls me. I love fantasy too. And Rick Riordan is a genius. And Neil Gaiman is awesome. And I'm already on the last book of the Inheritance Cycle! (finally.) ...andIshipMurtagh/Eragon. *cough* Um, what?
I have come to be in lesbians with SPvTW again. :3
I love movies, anime, HIMYM, Supernatural

(i have yet to finish season one "orz)

, photoshop, GH3, video games, cute things, fluffy things,

purple

, chocolate, b&w pictures, tigers, penguins, and music (Ed Sheeran, SwS, P!atD, ARttM, FOB, Coldplay, Paramore, 1D, Secondhand Serenade, PNE, and a heck of a lot more).
I dislike talking to a group of people, even when I'm not on a raised platform or whatever. I just feel awkward and out of place.
I need to always, always have something to do, else I get bored, which makes me depressed or annoying. Depends.
I'm easily distracte- WAIT IS THAT CHOCOLATE
...ahem. anyway.
THESE ARE MY BABIES. FEEL FREE TO GIVE THEM ANGST OR DRAMA OR BOTH. <3
---
---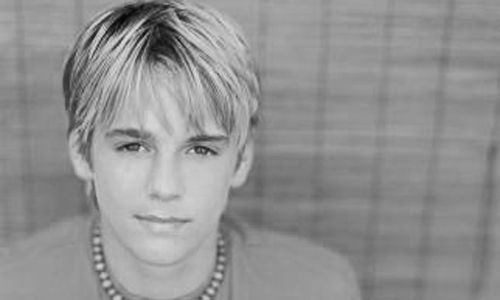 WOLFE SABLE-VAELBE
hogwarts - ravenclaw ~ rising 3rd ~ muggleborn
He's the hardest character to write, and I think it's probably 'cause he's got more of his personality based on me than all my other characters. Meh.
His older sister, Dei, is very protective of him, especially since he's always a target for bullies. And he's very dependent on his sister, and other people but mostly his sister, to save him.
He's an optimist who sees the good in everybody, and always has a bright smile on his face.
Making friends and making people smile are his favorite things to do. Also, learning.
He's terrified of heights and the dark, among other things, and he's never ashamed to show his fear. Not even when he starts crying because of it.
Though he has a lot of faith in humankind, he has very little self-confidence, and is only sure of himself when he's referencing something he'd read in some book.
He tries not to dwell on things too much, because dwelling makes him sad. And he doesn't like being sad.
It's not that he didn't not want to be adopted immediately after the warp, but his sister was too suspicious of anyone who may want to adopt them to even let him speak of the matter (she'll deny any claims that she was paranoid, though).
He and his sister are spending this summer with their new adoptive family, and he's taking it quite well. Too well. But that's just typical Wolfe.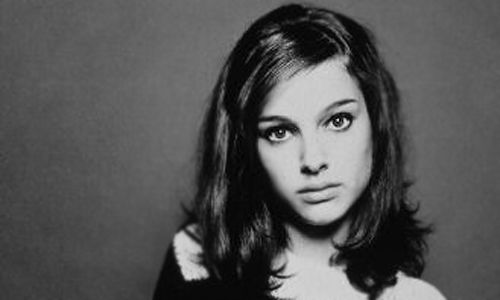 DEIDRE SABLE-VAELBE
hogwarts - gryffindor ~ rising 4th ~ muggleborn
My first charrie, and she's growing up! (': But not maturing much, though. Sigh.
She's an excitable little ball of fire. Wherein excitable is a friendlier term for paranoid and jumpy. And short-tempered. Careful, she bites.
She's an adrenaline junkie, who loves flying and Quidditch.
She may be quite... passionate on the Pitch, but she's a social disaster on the ground; there will always be a time when she'll blush and stutter in embarrassment in any conversation.
She doesn't make friends easily, but this doesn't really bother her. Not that much, anyway.
She's scared of a lot of things (especially fire and big bodies of water, but that's calming down a bit), though she won't show it. She's been taught to think it's a weakness.
Post-warp, she has had the responsibility of a parent thrown at her in the form of her little brother Wolfe being the only family she has left, and she's still stressed/frustrated/getting tired of it. Which was why she finally accepted being adopted, so the Parenting thing didn't have to be solely on her shoulder anymore.
She still writes to her dead-by-time-warp father. (shh)
Being adopted isn't as relieving as she thought it would be. For one, most of the family are Slytherins.
She's currently feeling like an outcast.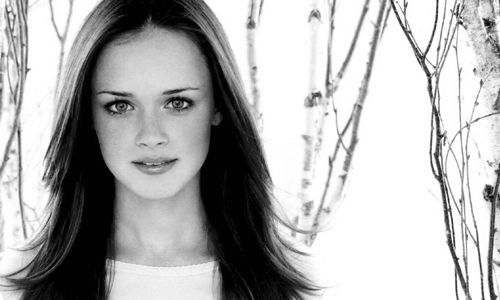 RELISASHA LE ROI
salem - knight ~ rising senior ~ halfblood
Second charrie I ever made in the site, and she's already graduating! *sniffs*
She's a caffeine-maniac with trust issues, few trusted friends, and studying as a hobby.
When she's not poring over Potions books during summer, she's swimming, singing, or consuming as much coffee and chocolate as her uncle allows.
She doesn't go out much. But I guess that's pretty obvious.
Watch the hair. She doesn't like it when it's messy, not even the slightest bit. Which is the sole reason she dislikes sports.
She tends to care for other people's hair too. It's a weird habit of hers.
She's a little too observant for her own good, but that might just be because she's always watching out for any hints of someone lying to her. (see: trust issues)
The warp memory modification thing caught up with her on her sixteenth birthday, wherein she had the mentality of her nine-year-old self. A (non-threaded) heartbreak during winter brought her old Ice Queen self back, though.
She may still be indifferent and cold and stiff and polite, but she's a whole lot nicer now.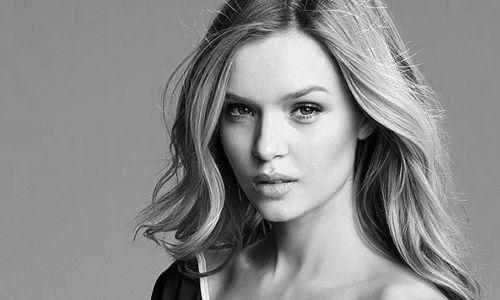 YVONNE DECHAVEZ
beauxbatons - orange - dance ~ rising Te ~ pureblood
I hate when she's heartbroken. It's like she rubs her misery in my face, like she's saying, "You're my writer! FIX THIS!" Gahds.


yes i'm the kind of weird writer who thinks she speaks/interacts with her charries deal with it.

Feisty, playful, flirty, proud, hyper, bisexual.
She's used to getting what she wants, when she wants it.
She acts tough, because inside, she's still the naive, frightful little girl, only with her boyish side unleashed.
Playful nature aside, she's a hopeless romantic who believes in fairytales, true love, prince charming, and happy endings. She's... almost got it, actually.
She adores attention, seeks attention, hoards attention. She doesn't care whether it's good or bad - she hates being ignored.
It takes a lot to anger her - she can be patient.
Peace and relaxation are considered boring to her. She should always have something fun to do, whether it be pranking or snogging.
She doesn't like being told what to do, but she'll grudgingly do it if it's a challenge or a dare. And she hates losing.
She doesn't like to dwell, but she sometimes catches herself brooding in deep contemplation, as she prefers to call it.
---
---
CAMINUS AZURAIH
homeschooled ~ twelve ~ pureblood (halfblood, really)
Strangely, I find her delusional mind a fun place to be.
Mysophobic. But not exactly. More like, she hates it. Muggles and muggleborns are included in the list of Filth.
Thinks her grandfather is The Best, her Foreign Languages tutor, Ezra, is The Second Best, and she is The Third Best. But that's fine with her, for now.
Everybody else is irrelevant.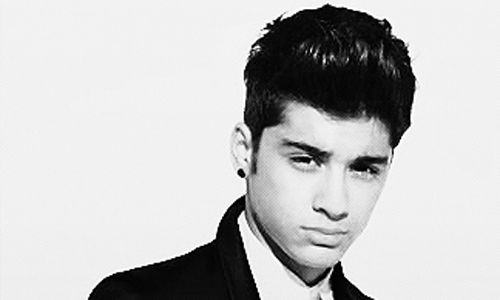 NILO ALLARES
works (at Sofia's Cake Shop) to go to school ~ fifteen/sixteen ~ halfblood
My Filipino boy! <3 He's learning a lot more (broken) English now, though, and even has a hint of a British accent mixed in with his rough Filipino one.
Still broody, still turns into a puppy whenever he is. Still scared of magic.
Xenophobic.
Clings to his Filipino heritage, even though he knows he has to adapt to his new home 'this foreigners' country.'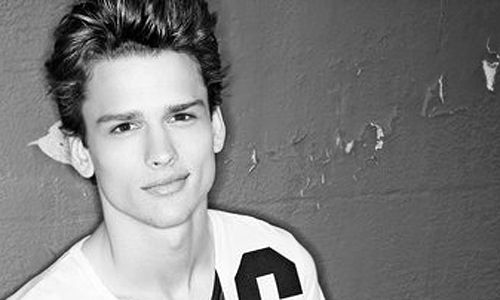 CRIMSON STORMHEART
salem pawn '37 ~ not-eldest-heir-anymore ~ eighteen ~ pureblood
I love his name. It's why I decided to adopt take him for myself. <3
Liar, actor, emo, smoker, masochist. Plays his violin whenever angsty.
Hates animals (especially his sister's cat), business, being pressured, and failing.
Had no intention of being Head of the Family. Still doesn't. Only did it to learn how to become stronger and more powerful.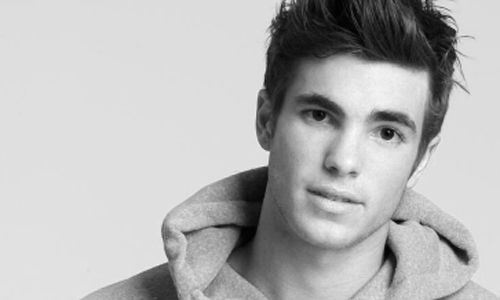 RONAN WINTER-STORMHEART
hogwarts hufflepuff '35 ~ dp photographer - foreign ~ twenty ~ ? pureblood
My new favorite character! (: He's what Wolfe would've been, should've been, could've been - sans laziness and daydreaming.
Daydreamer.
Lazy, naive, and slightly irresponsible, but strives to achieve something - anything!
After years of looking for his biological family, he finally, finally found them! Saying he's happy doesn't even begin to cover it.
---
/rambling + lists: off.
Aaaaand, that's about it.
...So, um. Bye.