1
« on: 24/04/2013 at 16:48 »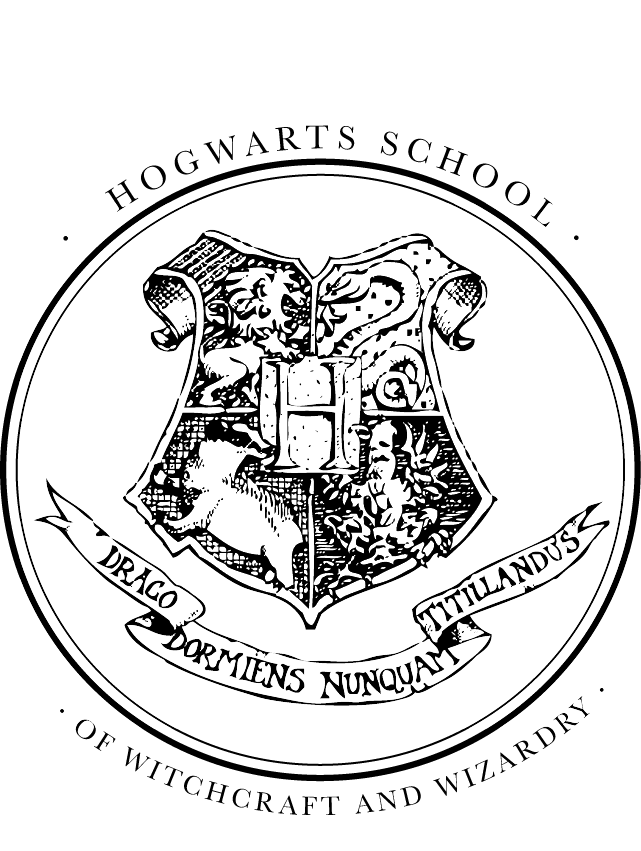 E L S E W H E R E A D U L T
CHARACTER INFORMATION
Character Name:
Fayette Elizabeth Reinhardt
Gender:
Female
Age:
17
Education:
Beauxbatons - 7 Years - Graduated
Residence:
York, England, UK
Occupation:**If you are planning to work at St. Mungo's, please fill out the St. Mungo's application here instead.
Performer - Ballet Dancer at Phoenix House Theatre, Diagon Alley
Do you plan to have a connection to a particular existing place (for example: the Ministry, Shrieking Shack) or to take over an existing shop in need of new management?
n/a.
Requested Magic Levels: (see here on how to do this)
If you want levels above the usual 32 total, please fill out and submit the Special Request form here.
Charms: 8
Transfiguration: 7
Divination: 8
Summoning: 9
Do you wish to be approved as a group with any other characters? If so who and for what IC reason?
Reinhardts - Family Relations
Please list any other characters you already have at the site:
Owen Stevens - Hogwarts 7th Year
Lucas Monroe - Elsewhere Adult
Biography: (300 words minimum.)
When they say that someone is so vain that they are practically in love with themselves; That was nothing like Faye. Faye was shy, scared and very timid.

Faye Elizabeth Durham, despite her name, is French. She was born in France and she spoke the language. (Along with a variety of others)

There is no happiness to Faye's story. At the age of 10, she was in a car accident on the way back from her dance recital. Both her mother and step-father were killed and she was left with nobody. She never knew her father. She didn't even know his name or where he was from, so there was no chance of her living with him, whereas her mother's family would not want to see her. From what she had heard of the Charlmaine's, she had not liked. Her step-father had been English and, as far as she was aware, his family were in England. She had nowhere to go.

After being recovered from the crash by the paramedics and taken to hospital, she was placed in care. The couple that she had been placed with were dreadful. They weren't exactly the nicest people in the world. She was told not to answer back, but, being only 10, she did. They told her not to argue, but she did. She had done everything that little girls do, but was punished for it. Punished for being a little girl.

Whilst she was up in her room after a particularly bad argument, she would go upstairs and cry herself to sleep. When she woke up, which was very early in the morning, she would sneak downstairs and practice her magic. She had discovered that she wasn't an ordinary girl when she was 5, but he told nobody, because they were studying America in history and were on the topic of the Salem witch trials.

When a letter came for her on her 11th birthday, saying she was to attend Beauxbatons, which translated as 'beautiful wands', her foster parents rejoiced with her. Faye knew that it was only because she was leaving, but she also knew that she was celebrating for the same reason. That night there was a three course meal and she was allowed to attend. She was asked questions about what she would study and what she would do when school was over. The only problem was, she couldn't answer. She was so afraid of them that she couldn't utter a single. She just couldn't bring herself to speak to them.

When she had arrived at Beauxbatons, she had taken up Dance. It was her favourite pass time and was one of the only ways that she would come out of her shell.

Faye became a very different person all together when she found her biological family on her father's side. Finding out she was a Reinhardt, part of a very old and famous French family, she soon settled into the role of pureblood princess. She became cold and ruthless, confident and proud. She became extremely elitist and she was driven to be the best.

Dancing was still her passion as she graduated from Beauxbatons and she made her way to England, ready to find herself a job. She had access to a lot of money since she became a Reinhardt and she used it to buy a suitable house in York. She would take a portkey every week to Diagon Alley and meet with her sister, Maggie, for coffee and then she would look for jobs.

Finally, her luck came when she went for an interview at Phoenix House Theatre, where she was inquiring about performing. Being a skilled dancer, she told them all her achievements, including her recent graduation from Beauxbatons, where she studied Performance Arts. She was confident that she would get the job, but now was the time to wait and find out if that was the case or not.
Roleplay: (If you are requesting Exceptional levels - above 32 total - please respond to the roleplay and questions here instead)
Reply as your character to the following:
It was impossible for Dianne to stay out of trouble. It wasn't that she was looking for trouble, it's just that trouble always managed to find her. Today she wished she could find something equally familiar but more comforting.
The five-year old girl hugged her puffskein closer to her and brushed her face in its soft fur for comfort. She had named him herself and he was always her special pet. No she was certain she had never gone down this side street before. Her anxiety increased every second as darkness fell as she walked down the road. A loud noise came to her left and she buried her face in her pet's fur completely. The scared girl bolted the opposite way slamming the both of them into the wall of the nearest building. Tottering back a few steps she found a door a few feet to her right and ran to open it. What light there was inside spilled out into the darkness and she spilled into the room.
Once in, she was caught between the impulse to curl her cloak up more tightly around her and loosen her grip on it. She wasn't alone anymore but she was now among strangers instead, which was nearly as terrifying. Her puffskein had recovered from the shock of the wall and now was purring contentedly as the girl hugged it, causing a mildly calming effect on the girl. Gathering her courage, she marched up to the nearest person, pulled on the nearest clothing hem and blurted out in a loud voice:
"I'm lost and it's dark and I wanted to know where I am but I'm not scared but I am worried that Sambundeakin is scared because he's little and needs something to eat and wants to go home."
She paused to draw a breath in her nearly never-ending sentence, "He misses my and his mommy."
To explain the scared girl held up the custard-colored puffskein. Sambundeakin the puffskein, however simply purred as if nothing on earth was wrong in the world.
Roleplay Response:
To say Faye was disgusted by the crowd of filthy people in the public house was an understatement. She was trying to keep herself from retching as she moved towards the exit. She had only been in her for a few moments and already she needed to escape. She would have succeeded, if it weren't for the little brat that stopped her, just as she got to the door.

"I'm lost and it's dark and I wanted to know where I am but I'm not scared but I am worried that Sambundeakin is scared because he's little and needs something to eat and wants to go home."

Looking around, she caught sight of a woman behind the bar, so she reached her hand out to take hold of the girl's arm gently, in an attempt to tug her over to the side of the bar, calling for the barmaid as she did so.

"Excuse me! This girl is lost and I haven't got time to cart her around looking for her mother, so can you look after her until her mother eventually comes to find her?" Turning away, she made a break for the door, ignoring the protests of the barmaid. She hadn't got time to babysit the child of some terrible mother that misplaced her own child. She had to be at the theatre for rehearsals in less than an hour, so there was absolutely no time for dawdling.

As she reached the door, she sighed in relief and prepared herself to walk out of the door and down the street. She just hoped that she wouldn't be called upon again before she left.

OTHER
How did you find us?
Facebook
---
SHOPKEEPER QUESTIONS
Answer these questions

only

if you are applying to be a shopkeeper as well.
Shop name:
Type your response here.
Shop Description (200 words minimum):
Type your response here.
What purpose will this shop serve other than selling things and being the home of your character? Why would people want to RP there just for fun?
Type your response here.
---
I hope this is better!