1
« on: 25/03/2012 at 23:44 »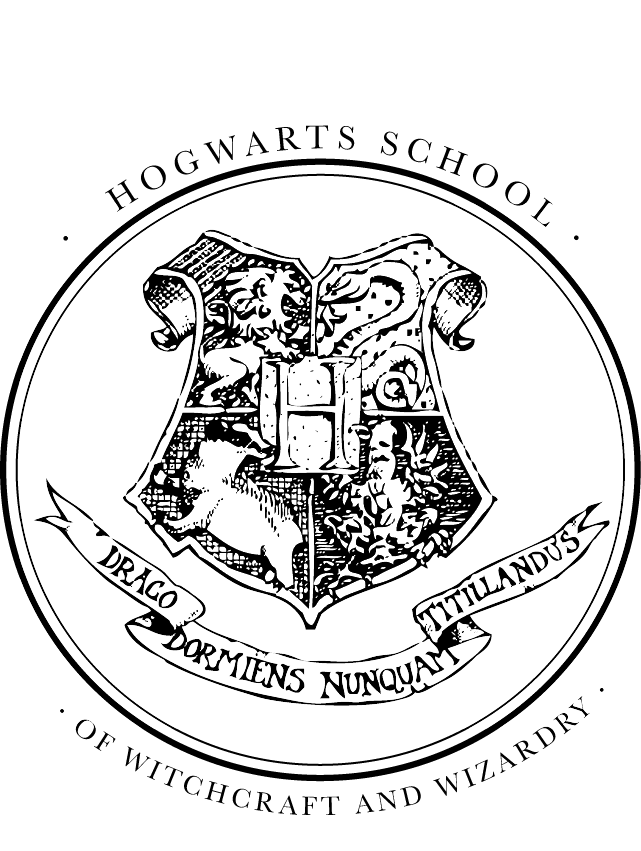 THE BASICS
Name:
Eugene Prothero.
Former Character's Name (if you had one):
Cat Vega, Max Yates, Lukas Altair, Mikey ++
CHARACTER DETAILS
House Request:

Sort. Although probably not Hufflepuff? (No offence.)
Year:

5th. Because it would suck to have two characters in the same year.
Bloodline:

Pureblood
Magical Strength (pick one):

Transfiguration
Magical Weakness (pick one):

Divination
Biography
:
Demuto cutis caruncula.
Removal of the skin from the tissue involves the careful wand movements of an artist, and the eye and skill of a surgeon. Any step that has not carefully been planned may damage the hide, and, in the worst case, ruin the chances of creating a successful animal imitation.
His parents were first cousins, but he didn't mind. It was just the kind of thing that you sometimes had to do in order to keep the bloodline pure. Or the family intact. At Durmstrang there was plenty of understanding for that kind of thing. Eugene would have done it too, if he had to, for the sake of the family. Even though the prospect of marrying Florence (which was the only cousin really close to him) was odd, he could imagine it happening.
Not that he told her, of course. And he didn't want it to happen either, because she was a friend. And then there were the issues. And issues there were enough of in the Prothero family. But in theory, he could have done it.
His parents were as lovable and affectionate as any parents - maybe not so much to each other, but at least to him. But as a lone child it was hardly surprising that he was pampered. There weren't many things missing in Eugene's life - he'd learned to walk on the cold stone floor of the large halls of their castle in Wales, but the arms that caught him had always been warm and there were plenty of people around to take care of him. Still he reached independence at an early age, as everybody knew he would grow up to carry a lot of responsibility.
Demuto cavum.
You have to make sure that all of the carcass is removed before starting on the tanning process. All fat needs to be scraped off, and the hide will need to be smoked and/or bathed in appropriate liquids and then softened for further process.
His parents had taught him sophistication and pride. Careful with his appearance and with an inherited elegance of movement Eugene was never much for the fast, brutal wizard sports, but he didn't mind watching. Generally friendly, he could often be seen with a slight smirk on his face, as if he did not quite take anything seriously. But underneath was a critically thinking individual, surfacing when he felt like it, or when it was expected of him. Dutiful and devoted he would put effort into the tasks that were given to him and consequently he also did well in school.
A strong stomach was a must considering the activities that Eugene surrounded himself with. Many struggled with seeing the logics between this extremely tidy boy, clean in appearance and elegant in style, compared to the macabre nature of his hobby. But Eugene didn't wrinkle his nose at the sight of blood or the smell of raw meat. He could see through all that. Into the biology behind. And into the potential art.
Commutati fomare.
Once the skin has been put over the prepared structural skeleton it must be shaped with a careful hand, until the desired pose and expression has been aquired. It takes great skill to create something looking truthfully real, and it takes time to add all the little details needed to impress.
There were alternative spells that could be used in the process, but some of these were specialized for the art itself. Some found it strange that Eugene could bury himself in work on the minor details, on truthfully displaying something like this, something dead. But this was his way of relaxation. The minute details put his mind at ease, giving him a pause from the surrounding world.
Eugene rarely read novels. He'd read books on science and magical biology, understanding physics and maths and always interested in learning more. He was generally quiet, but rarely lost in his mind, always paying attention to the little things that others often missed, very much present in the world.
Art had an impotant part in his heart. for art and science was finely linked, thought Eugene, and with a steady hand he would draw accurate anatomical pictures, carefully memorized so all shapes would be right, and all muscles would be in the right place.
ADDITIONAL INFORMATION
Personality:

Eugene is generally nice to most people, but he can be harsh and critical when he likes it, having grown up with a family of high standards. As a pureblood elitist he has also inherited the ideas in lesser magical wizards and wizards, but he's not likely to clearly express it unless encouraged or provoked into doing so. But calm and laid back, Eugene is generally hard to provoke, displaying confidence in purpose and character.

High class through and through, Eugene has an eye for the elegant, holding complete faith in his status and family he wouldn't do anything in the world to change his identity.

Eugene needs time making friends, not because he's not friendly, but because he isn't the sort of person running around socializing with everyone. He has only a few good friends, but plenty of aquintances. Also, he needs time to adapt to new places and situations.
Appearance:

As a quiet and careful child, Eugene never quite settled into the loud activities of the children his own age, but one explanation for this may also be that he primarily inhabited a grown-up environment. Growing up and into his position was in that way always a goal, triggering him to reach maturity at a young age. Because he never found any interest in sports he never quite developed any skills in such activities either. On the other hand, he's very good with his hands, having an eye to detail that others often miss.

Eugene is tall, but slender, without much muscle. He's feminine in his features rather than masculine, with dark hair and blue eyes, and his ways of moving can be seen as gracious and light. He is always well dressed, taking much care with his appearance, using fancy brands and not afraid of spending money on quality and luxury.
SAMPLE ROLEPLAYOption II:
"Oh, come now!"
Astrid Bixby's voice carried down the corridor, the tall blonde girl not far behind. Her interviewee – or victim, depending on perspective – turned a corner and she frowned. They were always so elusive when she needed them. Sure, they would talk as if there was no tomorrow during class, but once she actually needed them to say something, they were nowhere to be found. Gryffindors.
Flustered, Astrid stopped in the middle of the corridor and stared, her parchment hanging limply from her hand. She was a good reporter, really, and she always did her best to make sure that everything she wrote was accurate. She glanced down to the quill, eyeing it with disdain. It wasn't her fault if her quill misquoted. How was she supposed to know? It made for interesting articles, at least, and if she had misquoted the Head Boy last term as saying he had a love for stuffed animals, then that gave him personality. Astrid sighed.
A pout formed on her lips as she turned away, discouraged. The corridor was mercifully empty, though the doors to The Spellbound – the school newspaper – were ominously closed. Corbridge was a mercifully sweet editor, but Astrid was terrified of disappointing her all the same. She had to come back with quotes.
Her eyes, blue, trailed her surroundings before choosing a new path, and she turned down a new corridor. A figure was ahead, and her eyes lit up, an impossibly rosy smile blossoming across her lips.
"Hey!" Astrid called, her voice light and singsong. She trotted to catch the person, her shoes clicking on the stone floor. "Wait up! It's for the paper!" Her legs aided her admittedly poor running, and Astrid gasped as she came closer. "What do you think about serving frog legs at lunch? Some say it's a delicacy, but others think it's plain gross."
Sample Roleplay Response
:
Eugene
did
, in contrast to the former Head Boy, hold a love for stuffed animals, but that didn't automatically mean that he loved getting interviewed, glancing behind him to see whether Bixby was still there or if he had managed to lose her. As he walked along the corridor, he found out that he had not, for suddenly the girl that he had previously tried to escape was skipping right at him, and he remained standing, looking straight at her, mildly amused of her ability of tracking him down.
Not to talk about the topic.
Eugene had, in fact, eaten frog legs, in France, but having it served at Hogwarts was different, and he didn't know whether he actually liked the idea. And now that Bixby had found him anyway, he'd answer sincerely.
"Maybe if there are any chefs at Hogwarts knowing how it is to be made?" The house elves could be good for a lot of things, but to make real quality food you needed real humans. "Food that seems gross to some will only turn more gross when it isn't made properly. It's only a delicacy when properly made. And honestly, I don't think it will sell. There's not the right demand for such in this school." Had it been Durmstrang, or Beauxbatons, they might have attempted such a slight stunt in foods, but Hogwarts was too mixed. Too low class, to be honest. People would eat what they wanted to eat and not what they were expected to eat.
"If you will excuse me, I have a class to attend," he said, not at all unfriendly, giving the girl a smile so she shouldn't feel hurt. But he couldn't be late for Transfiguration just because some journalist was asking him about frog legs.