1
« on: 14/03/2017 at 12:59 »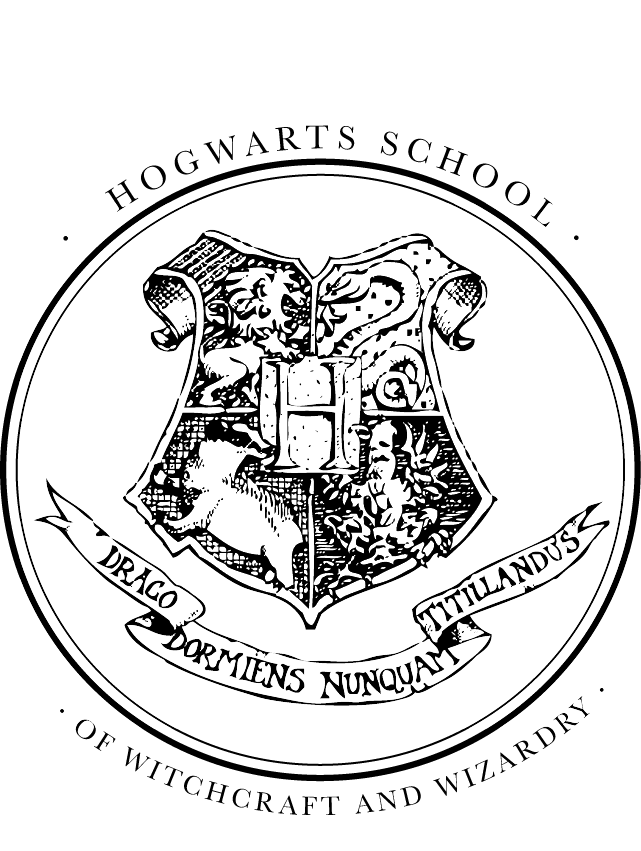 E L S E W H E R E A D U L T
CHARACTER INFORMATION
Character Name:
Jace Pendragon
Gender:
Male
Age:
40
Blood Status:
Pureblood
Education:
Hogwarts Alumnus '27 - Hufflepuff
Residence:
Knockturn Alley
Occupation:
Con Artist
Do you plan to have a connection to a particular existing place (for example: the Ministry, Shrieking Shack) or to take over an existing shop in need of new management?
No
Requested Magic Levels:

Charms: 8
Divination: 9
Transfiguration: 7
Summoning: 8
Do you wish to be approved as a group with any other characters? If so who and for what IC reason?
No
Please list any other characters you already have at the site:
None
Biography: (300 words minimum.)
Fade in:
Int. Seedy Pub

Jace is propped up against the bar, a half empty glass of firewhisky in front of him, he looks bedraggled and tired
.
Bartender
What's going on Jace? You've been coming here for the past two weeks, stinkin' up the place with your fake fortunes and fake tales of yeasteryear, the only reason i put with it is because i knew your father
Jace
And because you get thirty percent of my takings
Bartender
That's beside the point and you know it
Jace V.O
I didn't know the man, probably shouldn't say all too much, all manners of people claimed to know my father; the innocent, the not so innocent, after a while they all merge into one with the lies
The bartender stares at Jace whilst slowly cleaning out a glass. Jace gives out a long sigh in submission
Jace V.O
It is easy to loose oneself in the ocean of personas, your own identity would float on by without any notice, only to return in your most natural of states
Jace laughs, taking a gulp of his drink
Jace
The truth is, i am the elder out of my two brothers however it became very apparent that by the time we had all entered school that i was the one that possessed the least talent, though i always had my quidditch and capable understanding of divination.....and to some degree herbology, but is that a real subject?!
Jace takes a sip before continuing
Jace
The truth is that father was hard on us all, i did alright at school but never found my footing in the world y'know? I mean it was alright for the other two, they knew what they wanted but me, no sir! Angelsey isn't the place to grow up and have big dreams. I don't even know what the other two are doing these days, the last i heard one was getting married and the other had left the country! Aside from that, I lost my first love during the war, don't think I'll ever get over that. Her name was Jenny and she loved sandwiches.
Jace V.O
We would walk along the hills of the hogsmeade country side, eat our sandwiches and talk about the difficult process of adoption. We had no distinct or elaborate skill set, our income was modest and we didn't even own our own home. I remember how she wept when our application was declined.
Jace begins laughing
Jace
Turns out the last time i ever saw her she wasn't really into sandwiches anymore
Jace's face slowly grows stern, fixated on the glass in front of him
Jace
I just figured that in the war, the least i could do my bit and it turned out the art of deception was something i was rather good at, couldn't speak a lick of other languages but in other fields i was useful, kept myself overseas for a while to avoid what had happend, finally decommissioned in '47 and just been grafting ever since.
Jace looks up at the bartender
Jace
I know, i know, no big revelations in my life or intrical details but i keep my life simple, quick dishonest shortcuts like a classic adult but it just seems to be the easiest way of avoid doing actual work, no offense naturally. I mean I've done my fair share of jobs before the war but for me that's not a life, though admittedly at this point I'm very thankful
Jace V.O
But that's enough about me, a foolish tale of love and loss shall not be the undertone for my story any longer
Jace takes another gulp to finish the contents of the glass then looks expectantly towards the barman who, against his better judgment, refills it
Jace
Why thankyou squire! Y'know for a bartender you're not overly talkative
Bartender
I'm just tallying up how much you owe me
Jace
Approximately as much as what is in this guy's wallet
Jace smiles and pulls out a wallet that belonged to a man, flicking through it's contents to reveal a Ministry of Magic identity card
.
Fade out
Roleplay: Option One -
Amelia Nixon was many things, but she was never a pushover reporter that people could just usher away with a busy shuffle past. She was dedicated and eager to cut to the very middle of the current political tensions because she was Amelia Nixon and her articles would most certainly become front page material.
"Sir, please! It's for the Prophet, how do you feel-"
Another one brushed passed her, the shuffling busy masses making their way through Diagon Alley for the lunchtime rush. This had been the best possible time to get people, but none of them were giving her anything to go with.
Only momentarily discouraged, the short red headed lady took a seat on a nearby bench. Her quill resting in her left hand and her notepad ready in the opposite hand. Amelia pouted, tapping the quill against her leg as she scanned the waves of people for somebody - anybody - who looked like they had something to say.
She had been dreaming of her name in bold print, Amelia Nixon: The Source of Today's Tomorrow. She had been dreaming of the larger office and the secretaries that would fetch her the morning coffee and fetch her anything she needed. The VIP interviews and the most exclusive press passes. But all Amelia had was a page seventeen piece on the rising number of frogs in London.
Hardened by a day of no success, the reporter stood up and started to trod off down the alley. A loose stone on the cobble path caught her heel, sending the distraught girl toppling down to the ground.
"Merlin's fog watch, my heel is broken! Help!" she yelled as she tried desperately to recover her shoe frantically in the middle of the Diagon Alley moving crowds.
Roleplay Response:
Empty bottles rang out with their high pitch chimes as his feet met the cold floorboards of the cold and somewhat infested room in which he had managed to stumble back to the prior night. The floor was sticky and the pipes that adorned the damp soaked walls were covered in molluscs, despite the fact they live in the sea. An unlit cigarette still hung lifeless from his mouth and the little light that the solitary window offered crept into the back of his retina, causing a sharp stabbing pain in the back of skull.
Tick. Tock. Tick. Tock.
With each passing second brought another jolt to his brain, each brought back another momentary flashback of the night before. He was too old to keep chasing after girls who were half his age and yet the only thing Jace could concentrate fully on was the clock.
Tick. Tock. Tick. Tock.
He could recollect the bombs that once fell on London however the sounds of ruffling bedsheets startled his ever longing gaze towards the statuesque grandfather clock that had been in the family since, well he didn't know when.
With a quick glance over, and with automatic regret, he closed his eyes.
'Not again'
He got to his feet, joints all over his body clicked in one harmonious yet excruciating song. People of his age were busy with relationships, break ups, heart break, patch ups and Jace was still figuring out a way to wake up before 10 am. The person in question seemed to not stir; it bought much relief as well as the sudden realization that he was meant to meet his contact half an hour ago.
Still half dressed, Jace stumbled for his trousers and figured it was enough clothing to be deemed acceptable to enter the outside world.
"Where are you going?"
came a weary voice from the bed.
"Please, don't make me scream into my pillow for half an hour" Jace quickly retorted before he left through the door that took him into the corridor and out to Knockturn Alley.
His stomach growled ferociously; he needed food, in particular bacon. Recommended by 4 out of 5 people that recommend things. It hadn't taken long to get to Diagon Alley though the air was filled with baked goods and the stench of people on their merry way to do merry things to fulfill whatever requirements their life asked from them. There were two kinds of people in this world… And he didn't like them.
"I am so poor, i cant even pay attention" he muttered to himself as he began to walk down the cobblestone street in hope that his contact was still waiting for him. It had been a while since his last big score and mere thievery was beneath him. Further flashbacks of the night before reminded him of how the last of his wealth had departed.
All of a sudden a tiny woman broke down in front of him stopping him dead in his tracks to avoid trampling her. There was something about a heel and distress, the whole situation was just not a scene he wanted to be apart of, and yet he knelt down to take a look at the red head. She was certainly more attractive than the mysterious man that he had left back in his flat.
"Here" he offered, his hand outstretched to accompany the smile that now formed on his face. Fate seemed to be smiling down on him today.
"And to what adventures have you been up to lately?"
When one door closes, another opens.
OTHER
How did you find us?
Google