1
« on: 01/04/2017 at 18:15 »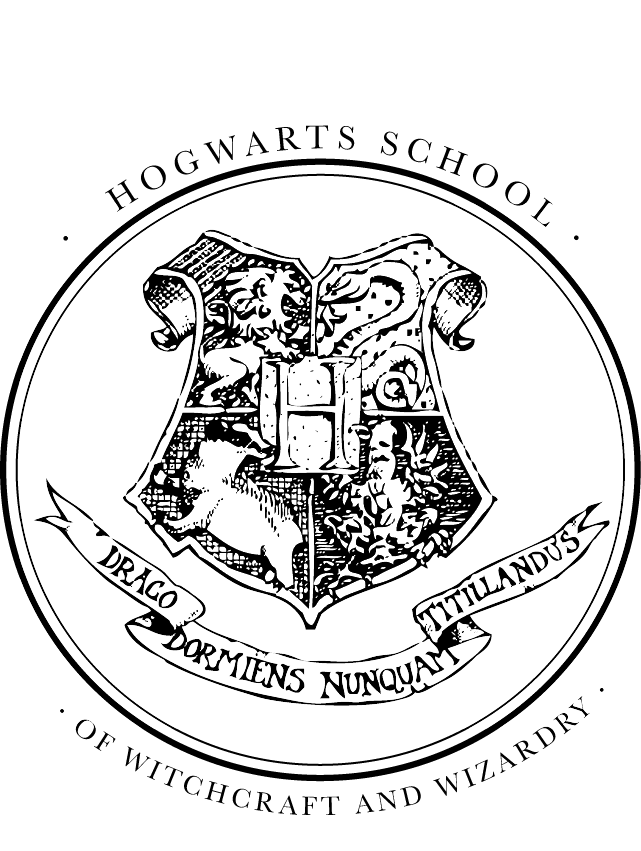 CHARACTER INFORMATION
Character name:
Jacob Christopher Scarborough
Previous and/or Current Character(s) if applicable:
James Knight, Alexander Valentine
Character age:
Thirty
Character education:
Hogwarts School of Witchcraft and Wizardry - Gryffindor Class of 1937
Strength and weaknesses (details please):
Jacob likes to think he is a man of many talents. If you need something found, he can generally point you in the correct direction. Unless he feels like messing with you, in which case he may send you on a wild goose chase for his own personal amusement. His magical strengths generally lie in the field of Conjuring and Summoning, as he pursued that field of magic the most after his time spent at Hogwarts. He also tends to lean heavily on Transfiguration if he needs to alter his hair color, or to better blend into a crowd, but his skill with it is about on par with his proficiency in Charms.
His weaknesses are generally kept close to his chest, but the most obvious would probably be the fact that he can't do as much heavy lifting as he once did. While he loves flying, he avoids brooms because of the memories attached to them, but if he does get on one it generally isn't for long. In terms of magical weaknesses, Divination trails far behind all the other fields, since the man never really put much faith in the potential of what it could do for him. He was never one to like sitting still, which is an image that he always associates with that line of magic.
Physical description:
Jacob stands rather tall at 6'1" and seems to be about average weight for men his age and stature. He has broad shoulders, and is rather physically fit after maintaining his body image after the stint of years he played Quidditch. He has dirty blonde hair, light blue eyes and a smile that could seem dazzling to some. Jacob is typically found with some degree of facial hair, but it is well groomed when he isn't clean shaven or just sporting stubble. His most prominent feature is the scar on his chest from his heart surgeries, but after almost a decade they have mostly healed to somewhat of an ugly jagged scar.
Personality (nice, rude, funny etc. Paragraph please.):
Jacob is hard to read at times since his outermost personality typically flops depending on his mood and present company. On most occasions, the man can seem to be rather sly or mischievous, but that is just because 90% of the time he is up to no good.
At other times, Jacob can actually be fairly sociable even if it is just a front for him to try and get what he wants. He has a perchance to being antagonistic, however it is rarely ever seen due to the fronts he keeps up. It typically only shined through when he wants it to or when he is in a rather bad mood. He also, on equally rare occasion, has the capacity to be genuinely nice to another human being without expecting anything in return.
Unlike some other Purebloods, Jacob has no real interest in such things as Blood Pride and he can usually be found scowling at any displays that include such behavior. However, like most Purebloods, the man is also rather prideful and when the offer of help arises from others, he is usually too hard headedly stubborn to accept it. Even if he ends up failing miserably at whatever the task is, since he has a strong dislike as being seen as helpless or weak.
This could mostly be due to all the time spent in the hospital when he was younger. Which then stems another dislike of his for of Hospitals or anything related to them. This is fairly reasonable considering his history with them, but he still forces himself to enter them when it comes to his regular check-ups.
When the question of what he actually does for a living, Jacob rarely - if ever - gives a straight answer. Mostly due to the fact that he juggles so many things, that he can never keep it straight himself. He blames it on being a wizard, but such an answer is rather pointless in the company of others like himself. He just doesn't want to nail it on the head, and get stuck with whatever he decides on.
Hopes and dreams. Why are you teaching at Hogwarts?:
Scars feels that despite the lot he was given in life, as his own potentially draws to a close, he wants to at least be able to share his knowledge with the future generations. Or at least, that is what he says to get his foot in the door. His heart complications have robbed him of most of his hopes, but the extra years he had been given allowed him to see through most of the dreams he had as a child.
Biography (500 words minimum. There is never such a thing as too much.):
Jacob Christopher Scarborough was born on October 17th, 1919 to one Vincent Scarborough and Alyssa Wolfram-Scarborough. It had been a rather easy delivery, but not one without some minor complications. Jacob had been diagnosed with a heart defect which they had been lucky enough to fix, but the doctors had wanted to see how his body would accept his new heart. They were hopeful, however, nothing was ever a guarantee even with the best Healing Magic at the time.
In his youth, Jacob had never been one to sit idle. He always had too much energy, but had been rather limited with what he was allowed to do because of his condition. One year, after his seventh birthday party, Jacob's heart had finally had too much strain on it and he had to be hospitalized after collapsing while playing with friends. His parents (His father and his step-mother, the latter whom he disliked) were told he needed another operation.
The times spent in St. Mungo's after the procedure were some of the worst Jacob had ever experienced, since he had been forbidden to do too much while he healed instead of only being fairly limited. That was practically torture for Jacob who had too much energy, since all he was allowed to do now was stay idle. They had given him books and other things to do, however, he had never seemed to be too pleased by any of it. He picked them up on occasion, but it took him months to even regain an interest in anything.
The following years in Jacob's life had taken a turn for the better. His new heart was stronger than ever and his body was reacted rather well to after the latest procedure. The best new he got, however, was the news that he would even be able to even play sports eventually. He would still need regular check-up for the next few years as his body continued to grow, but he would put up with them if he could at least be active.
Before having been accepted to Hogwarts, Jacob's first instance of magic was a hiccup that took place when he had been playing football in his neighborhood's park. The ball, as he kicked it, had caught on fire as he kicked it for a goal. This had been a Muggle park, since that was where he was living with his Father and Step-Mother at the time, and they had all been rather surprised. They had moved soon after that, even though the incident had been handled, since soon after that Jacob had received his letter to attend Hogwart's School for Witchcraft and Wizardry.
Fast forward by about a decade to when Jacob turned twenty-one for his second stay in St. Mungos. His transplanted heart had began to weaken again, and he was told that the heart he had been given was undoing an acute rejection after all this time. He pushed to have a second transplant despite the risks, since even though the risk of rejection would be higher again, he still wasn't ready to die. He figured that he had hardly been allowed to life after nine years in and out of hospitals, and seven spent at Hogwarts, so if he could carve out at least another ten years like his current heart had lasted than he would be content.
While the second transplant had been a success, the range of what Scars was capable of doing had declined. He had played Professional Quidditch for three years before his second surgery, and retired from the sport with a rather unimpressive record. After half a year spent in recovery from the surgery, Jacob took a spattering of years to travel the world before travel had been restricted from the war and he was forced to be confined to Great Britain. He spent the years during the war mostly in the shadows, traipsing through dark corridors and rubbing elbows with the shadiest characters possible. He had a few run-ins with the Ministry, but nothing ever stuck.
SAMPLE ROLEPLAY
(Please respond to to this in third person past tense. Do not write the other characters' reactions. Only your own.)
It was the largest office in Hogwarts and, perhaps to students and newcomers, the most intimidating. The shelves were filled with various odds and ends, with a place of honor for the Sorting Hat, and the walls held all the portraits of past Headmasters and Headmistresses.
In the middle of the room sat a large desk. Everything was in order, for the current occupant had always despised a messy desk. It was the sign of a messy mind, and she had always favored neatness.
A clock sat on the desk, which currently showed the time to be 2:05. The meeting was supposed to begin at 2:00 precisely.
Along with order, Anneka valued punctuality. She was a very busy woman these days. Even during the summer, she had a number of matters to attend to. Interviewing and hiring staff was only of those matters. The newest potential member of her staff wasn't making a good impression.
She paced the room, black heels clicking against the stone floor. When the door finally opened, Anneka turned, her expression reminiscent of a Russian winter. "You are
late
."
Explain yourself
was what her face said.
Roleplay Response:
Getting around wasn't as easy as it used to be for Scars, and it was something that was slowly grating on his nerves as he retraced his steps through the winding halls of the Castle that he once called a home away from home. It was weird being back after all this time, but oddly comforting as well. Like an old blanket you pulled out in the dead of winter to keep out the chill in a room.
The sound of his footsteps rang loudly in his ears as he walked, accompanied softly by the newly present
clack clack clack
of the cane he leaned upon whenever he needed a moments rest. Scars hadn't had it for very long, but if he was going to need something for support from now, the stylish ebony cane was the only way he'd go.
After some initial trouble navigating the stairs towards Anneka's office, Scars eventually happened upon the door and consulted his pocket watch. He grimaced at the fact that he was late. Punctuality used to be something he shined at, unless he was late intentionally, and it seemed that he wasn't impressing anyone when he opened the door to her office.
Brr
.
"You are
late
."
The tone seemed to match her expression, but Scars greeted it with a practiced smile in place of his usual crooked one. No matter how hard he tried, however, his eyes still glinted mischievously as his response rolled off his tongue,
"Headmistress, please. I'm already short on breath, no need to rob me of it entirely."
Scar's mask broke as the smirk slipped through, and the man closed the door behind him as he pushed fully into the room to find a chair opposite of her desk.
"Shall we begin?"
he asked as he settled his cane across his lap and schooled his features. This was bound to be an interesting afternoon.