1
« on: 02/01/2013 at 17:44 »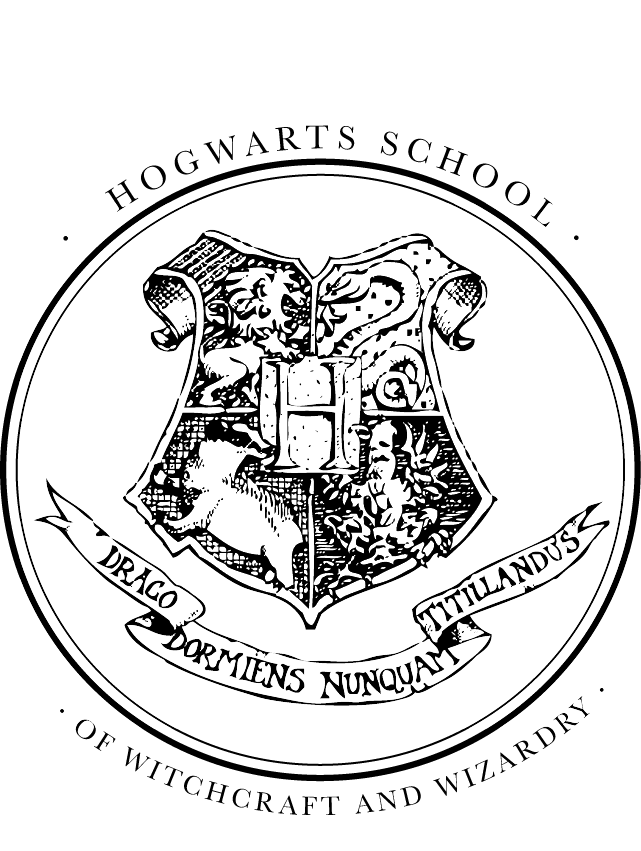 E L S E W H E R E A D U L T
CHARACTER INFORMATION
Character Name:
Elspeth Honora Battersea
Gender:
Female
Age:
18
Education:
Hogwarts School of Witchcraft and Wizardry (Ravenclaw), 1931-1935
Beauxbatons Academy, 1935-1937
Residence:
Peeblesshire, Scotland
Occupation:**If you are planning to work at St. Mungo's, please fill out the St. Mungo's application here instead.
Freelance writer and editor
Do you plan to have a connection to a particular existing place (for example: the Ministry, Shrieking Shack) or to take over an existing shop in need of new management?
No.
Requested Magic Levels: (see here on how to do this)
If you want levels above the usual 32 total, please fill out and submit the Special Request form here.
Charms: 6
Transfiguration: 6
Divination: 5
Summoning: 10
Do you wish to be approved as a group with any other characters? If so who and for what IC reason?
Nope.
Please list any other characters you already have at the site:
Hero Savage.
Biography: (300 words minimum.)
Dear Mother,

This confession will come of no surprise to you. At least, I should hope not. You must forgive Ethan for the part he has played for he did it out of love, or at least some warped sense of familial responsibility. Of course, you have forgiven him already, haven't you? In any case, it is true. I have runaway like a common place gypsy, abandoned my education, lost all hope for a natural, direct future and am all the happier for it.

Immediately I must tell you that I am not going to reveal my whereabouts to you. All I will say is that I am quite safe and quite wretchedly so. One day I might even come to visit you. Do not worry, I shall ensure that a great deal of time elapses before I do so. I no more desire your wrath than I do your general persona. Therefore, I shall endeavour to stay away so long as that my disappearance at this time is quite forgotten and only hazy memories of some better experience remain. How long that will be I do not know. No doubt, I will only know when it happens and feel some pain for it.

I hope you do not feel in any way responsible for this turn of events. I can assure you quite wholeheartedly that it was entirely of my own intelligent design. Of course, one might say that if you hadn't shipped me off to that god forsaken school, I might have been more inclined to finish out my years. Alas, you insisted the continent. I will tell you one thing for certain, Beauxbatons must have changed significantly from when you were a girl as I cannot fathom le cordon bleu as having ever been an actual school subject until the miserable modernists came along. I will blame your ignorance on this matter as part of the catalyst, however I know you simply dreamed of better things for me.

Believe now, Mother, that things will indeed be better for me. This is not an absolute truth. I plan to be a writer of some sort and thus will tread a fine line of either ecstatic success or the gutter. Truthfully, given I am not sure as to what type of writer I will be, the former scenario is looking more probable. However I will not dash your hopes with any further musing upon the subject. All you must really know is that I will try, occasionally, to do something with my life.

Be assured that I think of you often and miss you sometimes in my darker and more lonelier hours.

Tell Oliver to stay out of my room. I know he's been in there. I have an all-seeing eye.

Tell Daddy I miss him. He is, of course, the one I love best of all.

Love,
Elspeth
Roleplay: (If you are requesting Exceptional levels - above 32 total - please respond to the roleplay and questions here instead)
Reply as your character to the following:
It was impossible for Dianne to stay out of trouble. It wasn't that she was looking for trouble, it's just that trouble always managed to find her. Today she wished she could find something equally familiar but more comforting.
The five-year old girl hugged her puffskein closer to her and brushed her face in its soft fur for comfort. She had named him herself and he was always her special pet. No she was certain she had never gone down this side street before. Her anxiety increased every second as darkness fell as she walked down the road. A loud noise came to her left and she buried her face in her pet's fur completely. The scared girl bolted the opposite way slamming the both of them into the wall of the nearest building. Tottering back a few steps she found a door a few feet to her right and ran to open it. What light there was inside spilled out into the darkness and she spilled into the room.
Once in, she was caught between the impulse to curl her cloak up more tightly around her and loosen her grip on it. She wasn't alone anymore but she was now among strangers instead, which was nearly as terrifying. Her puffskein had recovered from the shock of the wall and now was purring contentedly as the girl hugged it, causing a mildly calming effect on the girl. Gathering her courage, she marched up to the nearest person, pulled on the nearest clothing hem and blurted out in a loud voice:
"I'm lost and it's dark and I wanted to know where I am but I'm not scared but I am worried that Sambundeakin is scared because he's little and needs something to eat and wants to go home."
She paused to draw a breath in her nearly never-ending sentence, "He misses my and his mommy."
To explain the scared girl held up the custard-colored puffskein. Sambundeakin the puffskein, however simply purred as if nothing on earth was wrong in the world.
Roleplay Response:
D had requested that Elspeth please go to the shops for once.

Which meant, honestly, that D had told Elspeth to go to the shops for once.

It made no sense to Elspeth, who sighed languidly as she picked up a jar of pickled doxy wings, not bothering to read the label, and threw it in her basket. Surely it was the job of house elves or at least the garden boy to fetch what they needed, and no effort was really required on her part. Unfortunately, it was put upon as a matter of insistence by her aunt which, when coupled with the jobs unnecessity, hinted to to Elspeth that perhaps it wasn't a job at all but rather a way to get her out of the house.

Elspeth quickly disregarded the thought. Ridiculous.

As it was, she did in fact require a few bits and pieces, some of which Eve had failed to send on request by owl but namely those items which Elspeth didn't really need at all. Like another new velvet enshrined diary. Or the new leather lace up boots she now wore on her feet. Or the large, now half-empty packet of cockroach clusters and ice mice that sat in her shoulder bag.

A few bits and pieces, but not much.

Again, Elspeth sighed, fingers once more slipping to a jar and its anonymous contents. If she was truthful, she was getting quite sick of the little cottage in Peeblesshire. It was not simply the contents of a cranky aunt that dissipated its charm, but also the fact it was quite isolated, if not practically remote. With Eve now back at school, Elspeth found her days to be quite empty once again. No manner of reading, writing or violin practise seemed to make up for that, Elspeth even going so far as to try and make friends with the garden boy Greg. Though he was kind enough, and even witty enough to make her laugh occasionally, he was, unfortunately, a muggle.

Not much more could be said.

Elspeth was musing upon this very association when she felt, quite suddenly, a sturdy tug at the side of her slacks. Not soon after, a boisterous voice floated up in proclamations of distress and anxiety. Looking down Elspeth found, quite to her annoyance, a young girl, standing in her way. Under her arm sat a tiny, yellow coloured puffskein who despite its owners apparent fears, seemed quite at peace.

"Why on earth would you be so silly as to lose yourself?" Elspeth asked quite simply, though not bothering to see if the girl comprehended. Elspeth had, in general, very little time for young children unless they were a product of some relation or particularly good looking and well behaved. From what she could see, this little one was neither. Yet she was not so cold hearted as to turn it away, and thus stood, half in confusion, half in authority, arms still slung into her basket.

"Where did you come from then?"

---