1
« on: 27/07/2015 at 22:22 »
No worries m'dear!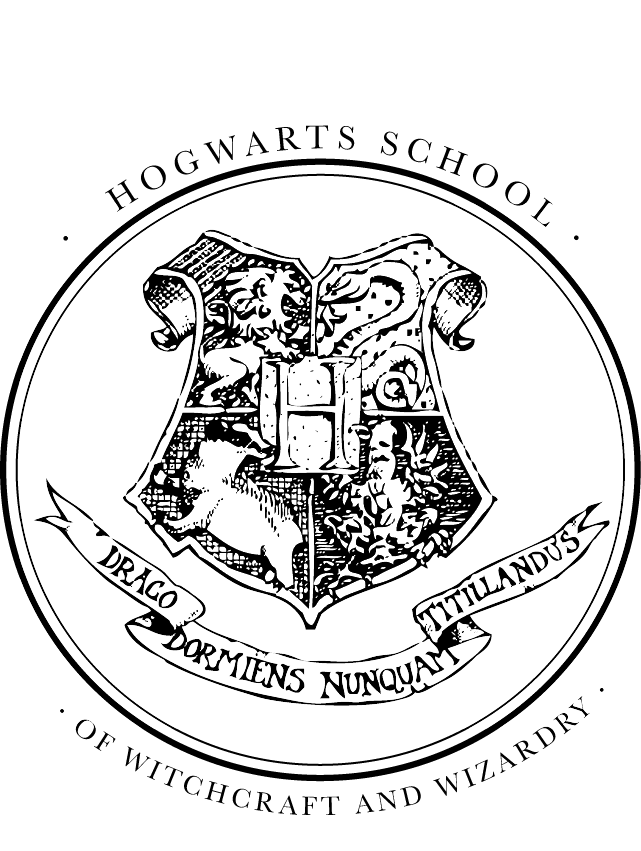 E L S E W H E R E A D U L T
CHARACTER INFORMATION
Character Name:
Marjorie Fowl.
Gender:
Female.
Age:
18.
Blood Status:
Halfblood.
Education:
Graduated 1944, Hogwarts School.
Residence:
Lydbrook, Gloucestershire
Occupation
Store Clerk

Do you plan to have a connection to a particular existing place (for example: the Ministry, Shrieking Shack) or to take over an existing shop in need of new management?
Applying for Crimbleton & Co. Booksellers.

Requested Magic Levels:
Adult characters have 32 starting levels to distribute across these four categories (less levels can be used if you so desire, but no more than 32). The number of levels on the lowest ability must be at least half of the highest ability.

If you want levels above the usual 32 total, or a significantly uneven distribution of starting levels, please fill out and submit the Special Request form here.

Charms: 9.
Divination: 11.
Transfiguration: 6.
Summoning: 6.
Do you wish to be approved as a group with any other characters? If so who and for what IC reason?
No.
Please list any other characters you already have at the site:
Hero Savage.
Biography: (300 words minimum.)
"I can't believe you don't have to go to school anymore. You're so lucky."

Marjorie blinked.

"School sucks."

"Edie, shut up."

She didn't have to turn to know her little sister was frowning. In ten seconds and with no attention paid it would turn into a tongue instead.

3… 2… 1…

Marjorie spun on her bottom to find Edith's pink tongue in her face.

"Don't be rude." She muttered.

The air was clear. A perfect start to summer. The forest was quietly busy. Pausing long enough revealed a chorus of collected delicacies. The movement of deer as twigs snapped underfoot. The swish of the hawfinch as it flitted between the branches. Marjorie grinned. The light was perfect.

Edith bombed. A wave of water washed over the older girl, drenching her.

"Oi!" she roared. Her little sister simply laughed in response, kicking back in the water, ducking and diving. Edith could have been born in the water.

Marjorie smiled dryly, clenched her fist and raised her middle finger.

Her little sister didn't get it. She wouldn't until she left. Marjorie had hated school. Assignments and study had never suited her. Her N.E.W.Ts showed that clear enough. On the last day she had thrown her hat the highest of all, she was so thrilled to be done.

But now it was done and she had nothing to go on.

Marjorie liked best of all to do nothing. That's what she had envisioned on that last fabulous day at Hogwarts. She would spend all summer in the Forest, swimming and lounging in the sun. Reality was different. Kathleen had seen to that. She had been home barely three days before her mother sat her down and gave her the once over. Roland and her older sisters had made their way. Now it was time for Marjorie to do the same.

In other words, "get a job."

"Oi, Edie."

Her fingers slid behind, plucking the bathing suit from the crease of her sun-kissed cheeks. She didn't wait, and jumped. For one brief, sweet minute she was flying. Then, agonising cold. She plunged deep and kicked out, her toes finding the soft, sandy bottom. Her knees took the brunt of the force and she pushed off. She broke the water and her squeal echoed through the forest.

"Bloody hell, it's freezing!"

Edith had no sympathy and was laughing so hard she took in water, choking and spluttering. Marj rolled her eyes. Her little sister had been even more arrogant than usual but Marjorie perfectly understood why. She had done the same for Clem and Alice. Marj flung out her feet with a poorly aimed splash but it was half hearted. She turned to lie on her back, face to the sky, treading water. A job. Jobs. Work. It was going to be just like school. On the upside there was money. On the downside, there was no skiving off. She sighed and Edith's voice, finally quiet, drifted over.

"Seriously, you are SO lucky."

Marjorie did not turn, her grey eyes transfixed on the canopy of green shade above.

"Yeh."

If she was a bug she could just zip up there, over those leaves, and fly off. No adults. No expectations. Just open sky. And birds. Lots of big birds to eat her up.

Marjorie smiled.

"It's gonna be great."


Roleplay:
You come across one of these posts on the site. Please select one & reply as your character:
Option One -
Amelia Nixon was many things, but she was never a pushover reporter that people could just usher away with a busy shuffle past. She was dedicated and eager to cut to the very middle of the current political tensions because she was Amelia Nixon and her articles would most certainly become front page material.
"Sir, please! It's for the Prophet, how do you feel-"
Another one brushed passed her, the shuffling busy masses making their way through Diagon Alley for the lunchtime rush. This had been the best possible time to get people, but none of them were giving her anything to go with.
Only momentarily discouraged, the short red headed lady took a seat on a nearby bench. Her quill resting in her left hand and her notepad ready in the opposite hand. Amelia pouted, tapping the quill against her leg as she scanned the waves of people for somebody - anybody - who looked like they had something to say.
She had been dreaming of her name in bold print, Amelia Nixon: The Source of Today's Tomorrow. She had been dreaming of the larger office and the secretaries that would fetch her the morning coffee and fetch her anything she needed. The VIP interviews and the most exclusive press passes. But all Amelia had was a page seventeen piece on the rising number of frogs in London.
Hardened by a day of no success, the reporter stood up and started to trod off down the alley. A loose stone on the cobble path caught her heel, sending the distraught girl toppling down to the ground.
"Merlin's fog watch, my heel is broken! Help!" she yelled as she tried desperately to recover her shoe frantically in the middle of the Diagon Alley moving crowds.
Roleplay Response:
SNAP!

The bubble burst and Marjorie sucked in, satisfied in the leftover crack between her teeth. Roland had always said that the time to give up gum was once you lost the flavour, but Marjorie disagreed. The time to give up gum was when your jaw got sore.

And Marjorie had a jaw of iron.

Phfffff-SNAP!

The last interview had gone terribly. It started with the manager looking at Marjorie's school marks. If the woman had any idea about hiding emotions, she was terrible at it. The pittance on her face had sunk Marjorie's hopes quicker than Firewhisky at an afterparty. Then there had been the actual questions. What are your long term goals. What are your strengths when working in a team. How do you feel about working Gringott's holidays.

Marjorie kicked the ground, scuffing her leather bound toes against the cobblestone street.

Life sucked.

"Merlin's fog watch, my heel is broken! Help!"

Hell.

Marjorie would know Amelia Nixon a mile away. She had been above her at school but was something of a distinctive personality. Not in a way Marjorie was particularly fond of.

Marjorie sighed. Adult stuff. Right.

"Hey,"

The shoe was most definitely broken. The heel dangled fretfully, held to the rest of the shoe by a single, pitiful strip of leather. Marjorie held it extended and offered her other hand.\\

"Finding it hard to stay on your feet?"


OTHER
How did you find us?
Google