1
« on: 11/07/2017 at 14:41 »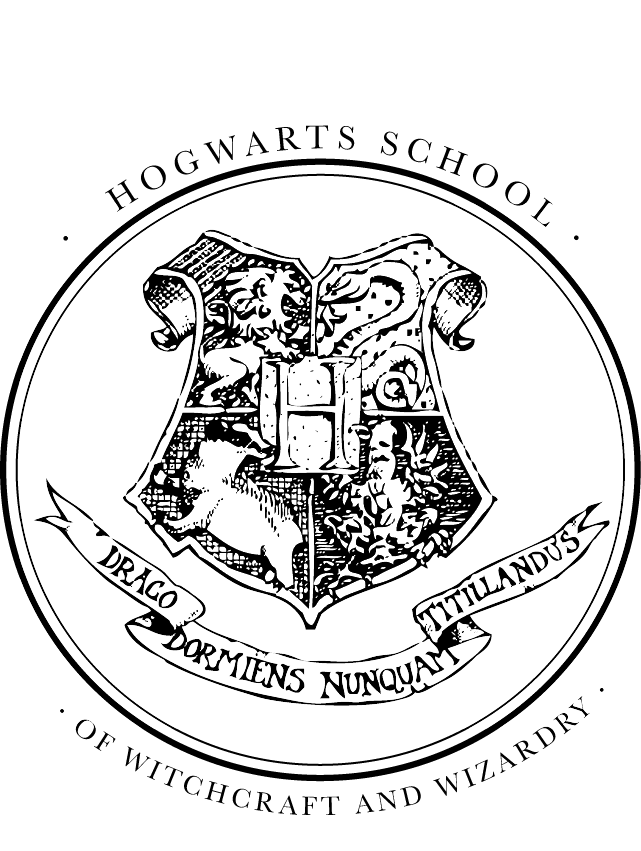 E L S E W H E R E A D U L T
CHARACTER INFORMATION
Character Name:
Ronan Conan Cian Carroll Winter-Stormheart
Gender:
Male
Age:
almost 33
Blood Status:
Pureblood
Education:
Hogwarts Hufflepuff '35
Residence:
The flat next door to his older brother Cladis Gallion
Occupation:
Clingy Freeloader Freelance Photographer
Do you plan to have a connection to a particular existing place (for example: the Ministry, Shrieking Shack) or to take over an existing shop in need of new management?
No, thank you!
Requested Magic Levels:
(Should I keep my old levels? Or should I total them to 32? (I'll put the latter in parentheses, just in case~))
Charms: 10 (10)
Divination: 3 (6)
Transfiguration: 0 (5)
Summoning: 11 (11)
Do you wish to be approved as a group with any other characters? If so who and for what IC reason?
No, thank you!
Please list any other characters you already have at the site:
(This only pertains to active characters, right?) None, at the moment (but I have a ton of inactives and potentials)
Biography: (300 words minimum.)
Unbeknownst to him, the first time he was abandoned was when he was born.
(
Immediately disowned by his Dad when his Ma reveals she was a Frostpyre, who were essentially the Stormheart family's nemeses. His Ma feared the retribution from her family and fled, leaving baby Ronan in the care of her sister, whom she trusted.
)
He couldn't recall much of it; he only really knew what his older half-brother, Cladis, told him of it. Which wasn't really much of anything at all.
(
But even her sister, Candace, heavily disapproved Ronan's mother's decisions, and abandoned Ronan. Luckily for him, he was soon found and adopted by a kindly old Muggle lady by the name of Mary Winter.
)
His brother was probably hiding it for Ronan's own good, or something, so he'd decided not to push the issue.
(
It turned out that Mary Winter and Candace were neighbors; and so, Ronan's biological aunt decided to keep an eye on him, to keep him in line.
)
He'd decided it wasn't all that important; all he needed to know was that Cladis was his (half-)brother, and that was that. At least, it was, until they found out who their father was.
(Thrice the abandonment; thrice the fun!)
And to think that they had a whole family back in America! That day, Ronan felt like all the Christmases and all his birthdays had merged into one beautiful moment. So what if his Da told him to lay low and not tell anyone he was related to the Stormhearts - at least, not just yet? He still had a family!
He still had a family.
That was all that Ronan had ever wanted - had ever
needed
. It finally -
finally!
- oh gods,
finally!
- happened! Life finally gave him the family he'd always asked for (and his standards and expectations were pretty low, save for "they are related to me" and "they like me," so he'd say was pretty good on those fronts)! He sure as all heck wasn't going to let this go so easily, or take it for granted. No matter what.
*
The first time he was consciously aware of being abandoned, was the day of Mary Winter's death.
The poor old lady's heart couldn't take the shock and bewilderment of discovering the wee babe she'd taken in had magic. Though he was then taken in by Mary's neighbor, Candace, it just wasn't the same.
Mary Winter, for all the years she had been his mother, was the best mother he ever had. She cared for him, supported him, loved him; told him it was okay if things weren't, told him it always got better in the end, told him to be happy; taught him to always see the good in people, taught him to keep smiling no matter what, taught him to pursue happiness with both arms wide open.
(
"But if I keep my arms open won't it get away?"

"Yes, but keeping them open will let you catch it again."
)
His world had become much, much,
much
bleaker since his surrogate mother's death. And yet, through it all, Ronan kept smiling.
(He wouldn't dare go against her teachings. No matter what.)
*
The second (and, he hoped, the last) time was when he received the letter informing him of the Stormhearts' death. And as if that wasn't enough, his Aunt Candace took this as a sign to legally disown him.
(He was unprepared for that bump in his life, and life took that as an incentive to double it.)
Alone.
He was all.
Alone.
...Or so he thought. He still had his brother, his only other living blood relative who didn't hate him. He still had Cladis.
And Ronan, like the man cut of all the threads of hope he had, save for one - he clung to that last spider's thread with all his might. He wouldn't dare do anything to sabotage this last familial bond, this last ally, this last friend.
Cladis was all he had left. And he would fight anyone and everything to keep Cladis from
leaving
thinking he didn't want Ronan as a brother anymore.
No matter what.
*
Third time's the charm, they all say.
(Well, technically, Ronan has been through it three times over, and then some. But, who knows, maybe four will be his lucky number.)
Roleplay:
You come across one of these posts on the site. Please select one & reply as your character:
Option One -
Amelia Nixon was many things, but she was never a pushover reporter that people could just usher away with a busy shuffle past. She was dedicated and eager to cut to the very middle of the current political tensions because she was Amelia Nixon and her articles would most certainly become front page material.
"Sir, please! It's for the Prophet, how do you feel-"
Another one brushed passed her, the shuffling busy masses making their way through Diagon Alley for the lunchtime rush. This had been the best possible time to get people, but none of them were giving her anything to go with.
Only momentarily discouraged, the short red headed lady took a seat on a nearby bench. Her quill resting in her left hand and her notepad ready in the opposite hand. Amelia pouted, tapping the quill against her leg as she scanned the waves of people for somebody - anybody - who looked like they had something to say.
She had been dreaming of her name in bold print, Amelia Nixon: The Source of Today's Tomorrow. She had been dreaming of the larger office and the secretaries that would fetch her the morning coffee and fetch her anything she needed. The VIP interviews and the most exclusive press passes. But all Amelia had was a page seventeen piece on the rising number of frogs in London.
Hardened by a day of no success, the reporter stood up and started to trod off down the alley. A loose stone on the cobble path caught her heel, sending the distraught girl toppling down to the ground.
"Merlin's fog watch, my heel is broken! Help!" she yelled as she tried desperately to recover her shoe frantically in the middle of the Diagon Alley moving crowds.
Roleplay Response:
It was a rare day for Ronan to be out and about, and that was
exactly
why he was in a rush to finish his business and go back home.
It has been over two hours and twenty minutes since he'd seen his older brother and he was getting antsy. What if Cladis had gone back to Hogwarts while he was away? And without saying goodbye to him? Because he decided Ronan was too much trouble than he was worth? Oh gods, what if he went back to
France
!
No, no, things are still a bit... rough with Britain and France, so he couldn't possibly have gone back there (at least, not just yet). His big brother was smart enough not to something that obviously stupid. If anything, that was more something Ronan would do, if Cladis were to be, say, kidnapped by the French because of, oh, his Divination skills or something.
Oh good gods that was actually very probable why didn't he think of that before what if Cladis was getting kidnapped
right this second -

"Merlin's fog watch, my heel is broken! Help!"
He bumped into a wall.
Which, firstly, ouch. But secondly, oh no; he'd gotten stuck in his head again. He didn't do that as often anymore, but being away from Cladis for extended periods of time was a surefire way to drag him back down deep into his thoughts and daydreams.
But, before he went off-track again, thirdly - was someone yelling?
He was pretty sure that someone wasn't yelling
at
him, for bumping into the shop's wall, because that someone would have to still be yelling at him about it, right? Right. And that wasn't happening, so it wasn't directed at him.
He looked around, curiosity peaked, and spotted a woman flailing in the middle of the crowd, just a short distance away.
Had she been the one yelling?
...He was almost too embarrassed to ask, but, he would much rather get this over with quickly, to be honest.
"Excuse me, miss?" He had gotten better at weaving through large crowds of people walking in the street, and in only two seconds (which was around a hundred times faster than it would have been years ago) he was right by the woman.
For a short moment, he quietly observed her patting the cobbled streets of the alley for... something... Oh. A shoe?
Was
that hers? She mentioned something about a heel, right? He wasn't sure, but anyway -
"Is that your shoe, miss?" he asked, still watching the woman.
OTHER
How did you find us?
A tiny, yellow flower told me