1
« on: 03/04/2015 at 06:55 »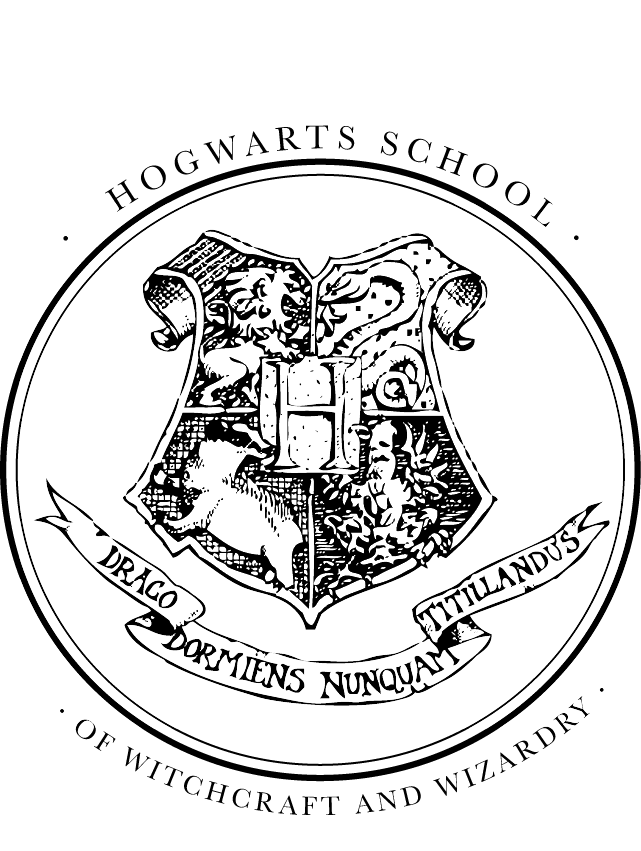 CHARACTER INFORMATION
Character name:
Freja Skov
Previous and/or Current Character(s) if applicable:
Literalis Bukovsky, Sergio Melachontes, etc
Character age:
22
Character education:
Hogwarts School of Witchcraft and Wizardry. Head Girl, Gryffindor, graduating class of 1940
Strength and weaknesses (details please):
Freja's magical strengths tend to draw from her interest in the more obscure magical disciplines and ingredients of the mind or body, which allow her to connect to magic more directly in a (from a Muggle perspective) more mystical fashion - like Divination and potions. Deepened by both her Muggle childhood and her pagan faith, she naturally gravitates towards non magical solutions for physical tasks as a first resort, with magic being more of a metaphysical connection to existence instead of being a witchly way of achieving minor busywork. Because of this, Freja is likely weaker than others her age at spellwork that requires high level wand usage for complex tasks. More generally, she has a formidable will and endurance to physical hardship but finds it difficult to morally/emotionally see issues in a way that she doesn't already see them.
Physical description:
Standing at 5'11" (180cm), Freja makes her focus on physical activity very clear. Wide shoulders and long arms have been sculpted into firm muscle by regular workouts and her hands bear the unmistakeable signs of getting thoroughly worked. Long, pale golden hair frames a face that can express a hardened stoic wall, or can welcome and reassure with a glowing smile. Her clothing leans more towards practicality than luxury or labels. While not averse to formal wear for formal occasions, Freja's usual lifestyle and mentality steers her fashion to a kind of rustic charm that doesn't have the need or patience for accessories simply for accessories' sake.
Personality (nice, rude, funny etc. Paragraph please.):
Surface mood changes depending on location and company but Freja Skov is generally a serious person who thoroughly enjoys being alive. She is passionately supportive of friends and passionately derisive of enemies, with an expectation that others be equally as committed to such honesty in their personal politics. While she has no respect for those who are disingenuous, however, she is willing to forgive any regretted mistake. As a born explorer and doer, Freja also has an almost photosynthesis need for regular time outdoors, surrounded by fresh air, dirt, leaves, bark, and all the sounds and smells of the natural world. She is a lover, a fighter and a mystic, who feels that all three qualities are equally important to her being.
Hopes and dreams. Why are you teaching at Hogwarts?:
For herself, Freja is searching for a fresh start. A kind of do-over before the aimlessness of her post-graduation life cements too firmly. It would also be a kind of return to home; a home (with a Gryffindor house especially) that had helped her to define herself growing up. The dream, for Freja, would be an ability to help make Hogwarts castle the kind of home for new students that it was for her. She believes in education, and that the act of learning is more than simply hearing information but is also helping to form a person's mental and moral character.
Biography (500 words minimum. There is never such a thing as too much.):
"Skov"; It meant "forest" in Danish, Freja's native language. Most names that Freja had known were personally meaningless words; legal labels, simply given in order to have something to call a person by. This was not the case for Freja. "Skov" was perfect for Freja. "Skov" was Freja. From a very young age, she had learned to love the outdoors, and the calm and strength of trees especially. She would open her mouth and inhale deeply, drawing air in to rush over her lips and tongue, drying them, before filling her stomach and bloating it like a chilled pump. She revelled in the abrasive rub of tree bark against her hands while swinging from branches, her ears always alert for the crunching sound of a weak limb, which would lead to the whip-crack as it broke if her weight was still on it. She never minded the pain if she did fall. Her nostrils would breathe in and snort like an animal in the cold, smelling the growing ramsons and the earth near her old home. Her "old home". Which meant "not home anymore".
Freja emigrated with her parents to Britain, transferring to Hogwarts for her fourth year, before the timewarp reshaped her life forever. As a Muggleborn within the castle, the sudden chronological event swiftly stole the young girl from all semblance of known family by half a lifetime's worth of decades. As environments and memories adjusted with the change, Hogwarts castle became Freja's home and Gryffindor house her family.
A regular sight on the Quidditch field on the duelling circuit, her life settled into one of normality. She was a student more inclined to over-achievement when holding a Beater's bat than in the classroom. In the halls, and assorted corners, she spent time mentally and/or verbally arguing against the political climate that saw a Muggleborn identification badge on her clothes. Frustrations of the time were largely soothed by the internal promise of battles to come; of glorious fights in future that would solve everything – under the name Freja Skov.
With no family savings to rely on, she began working a summer job in Hogsmeade at a shop owned by Wesley Winsday.
After becoming a Prefect and Head Girl (an interesting turn of events, particularly alongside her lifestyle antithesis Aries Paladin), Freja graduated from Hogwarts in 1940 and, with Ministerial laws limiting her employment options, the young Skov moved into Hogsmeade full time to work in a local tavern. She consistently had a roof over her head and friends, like Cedric, were never far away in the village. The glorious battles that she'd always believed would come, however, never arrived. The enemy became the unpunchable form of faceless restrictions. All of the dreams of mythic levels of daring gave way to mundane poverty. And all of the fiercely grand accomplishments turned out to be bar fights with rowdy customers and alley fights for extra Galleons.
Surely it wasn't supposed to be that way. Surely she hadn't been wrong all those years.
Surely, Freja Skov was made for something larger than herself.
SAMPLE ROLEPLAY
(Please respond to to this in third person past tense. Do not write the other characters' reactions. Only your own.)
It was the largest office in Hogwarts and, perhaps to students and newcomers, the most intimidating. The shelves were filled with various odds and ends, with a place of honor for the Sorting Hat, and the walls held all the portraits of past Headmasters and Headmistresses.
In the middle of the room sat a large desk. Everything was in order, for the current occupant had always despised a messy desk. It was the sign of a messy mind, and she had always favored neatness.
A clock sat on the desk, which currently showed the time to be 2:05. The meeting was supposed to begin at 2:00 precisely.
Along with order, Anneka valued punctuality. She was a very busy woman these days. Even during the summer, she had a number of matters to attend to. Interviewing and hiring staff was only of those matters. The newest potential member of her staff wasn't making a good impression.
She paced the room, black heels clicking against the stone floor. When the door finally opened, Anneka turned, her expression reminiscent of a Russian winter. "You are
late
."
Explain yourself
was what her face said.
Roleplay Response:
There were times when an adult would, by happenstance, come across the house in which they'd grown up as a child and ask the current owner if they could revisit all of the familiar corners inside. See the space where your single bed had once stood; where your younger brother peed on the rug as a toddler; or where your mother sat and cried when you told her you were moving out.
Freja Skov imagined that such a thing must have felt very similar to where she'd found herself. Stepping back inside Hogwarts castle might have been described as being like entering a ghost town, but the truth was actually the reverse. The warm stone walls released warm breath as magic from over nine centuries coursed through mortar veins.
The castle was alive. It was Freja who was the ghost.
See the very seats in the Main Hall where three fresh Gryffindors first met at their first dinner in the castle; the space she had been standing in the corridor near the dungeons where she'd punched Seamus in the face; or the tree in the garden that a hundred breakups had occurred under.
Feel the anxiety that Freja hadn't felt within Hogwarts' walls since the meeting that finalised her transfer there.
She grabbed the handle of the Headmistress' office door firmly and entered with long strides.
"You are late."
Ms. Ivanova's expression, more than just a statement of her interviewee's tardiness, seemed a very clear prompt for elaboration. Freja Skov, however, had never felt much inclined to explain herself to anyone. She was late though, and would accept any of her interviewer's rightful criticism of that fact without argument. Pride or no pride, truth was truth. She would just have to make herself worth the wait.
"I'm sorry that I'm late," Freja said honestly. "I hope I haven't hurt your schedule too much."