1
« on: 11/04/2017 at 22:05 »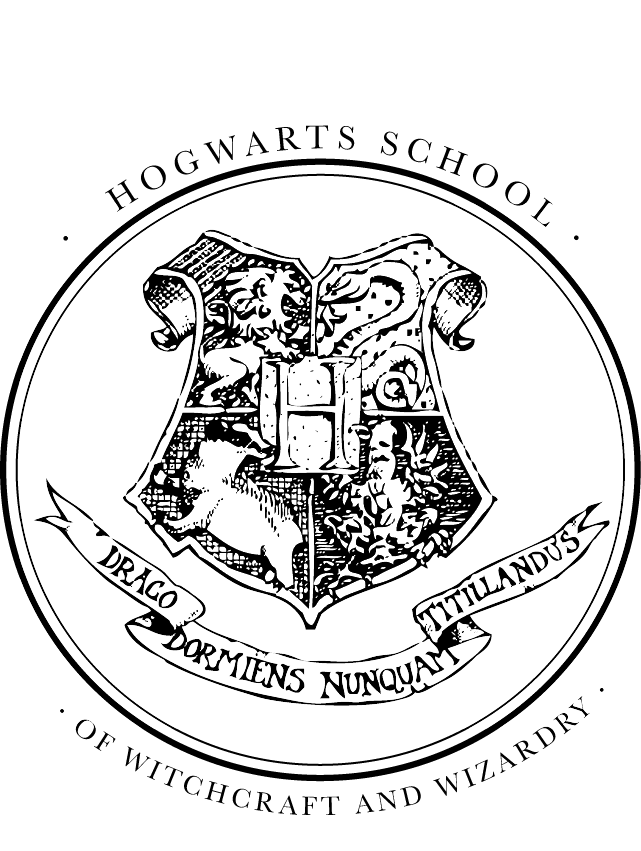 CHARACTER INFORMATION
Character name:
CM Weatherbee
Previous and/or Current Character(s) if applicable:
Reggie Graham, Robert Oliveroot, Charlie Kedding, et al
Character age:
36
Character education:
Hogwarts, Gryffindor 1924-1931
Strength and weaknesses:
Weatherbee would like to say he's a man of only strength, but he is not that full of himself. He knows the strength of knowing your own weakness. He can come across as the man who is so arrogant and full of himself he could not possibly have the chops to back it up, but Weatherbee is only as arrogant as he is talented. Naturally gifted with charms and transfiguration, he's one of a handful of curse breakers still working as he closes in on 40. Perspective to a fault, he can read people extraordinarily well and knows when to push and pull back when dealing with volatile personalities.
While he has many gifts and talents, Weatherbee knows his own faults. He is obsessive and single-minded, and rarely can he juggle many projects at a time. He's not the most physical of people, and does not care for any kind of game of strength.
Physical description:
A man who commands attention. Though not particularly tall and especially wide, Weatherbee walks into a room as though he was royalty. He demands eyes look to him, and doesn't mind when they linger. He wants to be on center stage, wants to be the performer who steals the show, and has never been one to shy from the light.
Appearance is incredibly important, and he takes care of himself as though he was a treasured artifacts. He was born fortunate enough to have an outstandingly attractive set of features. His body is well taken care of, hardly an ounce of fat and obviously taken care of with exercise. Dirty blond locks are cropped short, styled without a strand out of place. Blue eyes are as clear and vibrant as a still lake, and his face is free of blemish, facial hair always trimmed and tidy. But it's his smile that has gotten him in the most trouble--or more truthfully out of it. Dazzling and inviting, Weatherbee needs only flash a smile to get his way.
Since the body is so important, it's equally important to dress it well. Weatherbee's sense of fashion is posh and tailored while at the same time loud and insufferable. He will pay exuberant amounts for a one of a kind suit, but more likely than not the colors will be brash and outlandish, something no one else could wear. Yet he wears it well. He stands out, but it all suits him perfectly.
Personality:
The first thing you'll most likely notice about Weather is how
dramatic
the man can be. He seems to be constantly on stage, performing for a crowd and anticipating applause. He talks
above
you, instead of to you, and never seems to look you directly in the eye. This isn't on accident: it's often said that eyes reveal intention, and Weatherbee doesn't enjoy being unraveled. Despite the flash and performance, Weatherbee is considerably
manipulative
. When you're distracted by a show, you're far more likely to spill secrets.
A master of words, Weatherbee tends to flourish his wealth and stature for all to see. His
eloquence
and style is most certainly extravagant, but he'd only say he appreciates the finer things in life.
To obtain that life, Weather has had to work a considerable amount. He has gotten his hands dirty, and he has pushed himself for continued growth. Without a doubt a
perfectionist
he has a high standard for himself, and thus for other people. He expects the absolute best, and if someone tries to feign their intention or effort, he is very quick to scold. Laziness is simply unacceptable.
He can be single minded and
bbsessive
when it comes to the next score. If his mind is on something, he will work until he obtains it. But on the same point, he is entirely working for his own benefit. He cares very little for other people, and can be seen as
egotistical
, and even seems
detached
with his lack of care for other people. He only seems to care about someone if he can get something in return. Sometimes what he's getting is left ambiguous and unknown, but nothing is ever intriguing if all the cards are left on the table.
Weatherbee's most powerful trait is his observation.
Controlling
other people, playing at their weakness, assessing their desire and making it a ploy is how he'd amassed a reputation as a man who's malice is particularly cruel, and despite the flash and show he is not someone to be trifled with. You may be in his favor, but his true intentions are often unknown.
Hopes and dreams. Why are you teaching at Hogwarts?:
"To teach tomorrows future!" Is what he'd most likely say to very theatrical effect.
Truthfully, he wants to expand his collection.
Powerful wizards come from powerful students. Just as Weatherbee has an eye for the rare and valuable, he has an eye for those seeking something more. He'd not interested in the mundane. He's not interested in those skating by and He wants the young witch or wizards that pushes their limits. He wants the young witch or wizard that knows the rules but makes their own. He wants the young witch or wizard that craves more. He was simply be there to fill that need, and make a new friend along the way.
Because, while he only claims to have an eye for tangible items, his hobby of collecting extends beyond trinkets. He'd collected power for as long as he can remember.
But power is obtained, it is created and shaped and aged. The banner will pass soon enough; the dynamic will shift. Weatherbee will remain on top; keep friends as those below topple those above them. He can see the writing on the wall, he can feel the contention in the air. There are hints all around. The next seat of power is not in the old, but in the young. Weatherbee is a Collector, and the most promising collections always need a little work to get a shine.
Biography (500 words minimum. There is never such a thing as too much.):
Caldwell Weatherbee was not always obsessed with gain. There was time when objects were only metal, where thrill and connection were the most important things in life.
Life started out at a leisurely pace. He was a good son to his "new money" pureblood family, a model student at Hogwarts, skilled in Quidditch and Dueling, all wrapped in a handsome face that was particularly hard to ignore. He lived in privilege, was popular among his classmates, but never let it get to his head, he remained courteous and kind throughout his youth. A young man who would go out of his way to help others and be seen in good light, and rarely seen without a smile.
As a teen that was constantly pushing himself. Always searching for the next big high: the more exhilarating, the most heart-racing, the more deadly, the more Weatherbee was interested. He was a dare-devil by trade, and was well known on the Quidditch pitch for his plummets and quick turns: the closer he got to impact the better. (Though, less well-known, were how many times he actually did make impact. Broken bones and injures were a part of life.) He got himself involved with as many activities and classes as possible, keeping his mind and body occupied and preoccupied.
Being a thrill chaser, as well as being adept in charms and transfiguration, Weatherbee started a career as a Curse Breaker at Gringotts Bank. It was a dangerous job full of the excitement and unknown that Weatherbee thrived in. Disabling and countering curses in ancient tombs, dismantling historical sites to find the hidden artifacts: no day was ever the same, and every new opportunity was met head on. Weatherbee proved invaluable to the bank: he could crack the curse faster, push himself harder, and when no one else was brave enough to take the leap, he took five. He never put thought into the what-ifs or the could-bes in life. All he cared about was the right-now, and the challenge in front of him.
While collecting the coin and jewel was part of the job, items tended to be left without a home. Gringotts had a museum's worth of artifacts and items that would be piled in a vault, forgotten and collecting dust. It always felt like such a shame. Over the years, Weatherbee began the slow process of "Forgetting the antique potion bottle was in his pocket.", to eventually simply going home with whatever was scouted over the latest trip, from pottery all the way to massive relics. Gold and jewels were always given in, so no Goblin ever turned a nose up at him, or they simply turned a blind eye.
This was the start of Weatherbee's collection.
If he found ancient pottery, it would decorate his apartment. A lost piece of wizarding text found its place in his bookshelf. An enchanted door from the Dark Ages stood at attention in his foyer. The collection continued to build, and while adventures and excitement continued to fill his life, a new challenge faced him down.
Like for most boys, it began with a girl.
As a teen, Weatherbee never took much notice in girls. He had girlfriends throughout his years at Hogwarts, but none ever stuck. None was more than a pretty face on his arm, and none ever really caught his attention. Amelia was different. Weatherbee knew it the moment he met her. He fell in love with her wispy blonde hair and deep brown eyes. He fell in love with her breathy voice and thick-framed glasses. He fell in love with her laugh and the way she twirled a pen and every single, solitary detail.
He fell, and he fell hard.
The summer was spent at beaches and parties, but always with one another. She was everything he needed. Where he was a free spirit, she was grounded and calm. Where he was spontaneous, she was organized and planned. They were a perfect pair, balancing one another and still complimenting. After only knowing one another a few months, Weatherbee proposed, and the yes was better than any thrill ride or daring feat. A ring, a question, vows and a ceremony. Life was perfect.
And then, with a snap of the finger, it wasn't.
A day after their Honeymoon, the first night they stayed together, his beloved wife took him for a fool. She emptied his bank account. She stole every item he owned. She stripped him of valuables and heirlooms and riches. She left only a note, and a lifetime of distrust in her wake.
Betrayal isn't an easy pill to swallow. It's something that can stay with a person, and it's difficult to forget. For Weatherbee, even fifteen years later, he still has yet to completely heal. Weatherbee realized that trust was a fickle thing, and he would never place it wrongly again.
Weatherbee secluded himself for years following. He poured himself into work, filling every extra minute of his day doing something else, keeping himself busy and avoiding anyone and everyone. Collecting became obsession.
When he finally reemerged back into society, he was different, wrapped in an eccentric package. Some speculate he felt the affects of a backfired curse and it messed with his brain. Some say he was the victim of actual heartbreak. Some just say he went crazy.
SAMPLE ROLEPLAY
(Please respond to to this in third person past tense. Do not write the other characters' reactions. Only your own.)
It was the largest office in Hogwarts and, perhaps to students and newcomers, the most intimidating. The shelves were filled with various odds and ends, with a place of honor for the Sorting Hat, and the walls held all the portraits of past Headmasters and Headmistresses.
In the middle of the room sat a large desk. Everything was in order, for the current occupant had always despised a messy desk. It was the sign of a messy mind, and she had always favored neatness.
A clock sat on the desk, which currently showed the time to be 2:05. The meeting was supposed to begin at 2:00 precisely.
Along with order, Anneka valued punctuality. She was a very busy woman these days. Even during the summer, she had a number of matters to attend to. Interviewing and hiring staff was only of those matters. The newest potential member of her staff wasn't making a good impression.
She paced the room, black heels clicking against the stone floor. When the door finally opened, Anneka turned, her expression reminiscent of a Russian winter. "You are
late
."
Explain yourself
was what her face said.
Roleplay Response:
The castle was considerably more
dirty
than he remembered. Perhaps it was the passing of the torch, or perhaps it was simple that Hogwarts was showing its age. As he swept through the empty halls, Weatherbee couldn't help but stop and admire some of the things he long had forgotten. Swiping a glover finger across the face of a once sterling knight, Weatherbee glanced at the now dust-coated finger and made an audible
tut
sound.
What had become of the fine school he'd graduated from?
No mind, he was here for an interview, not to cross judgment. (Though, he thought to himself idly, if he was to work here, he'd certainly do a bit of scrubbing.) Fiddling with the end of his maroon hat and fiddling with the checkered pocket square, Weatherbee stepped up the impressive staircase to the Headmistresses Office. He opened the door, but the loud
hello
he had prepared, died at his lips.
"Oh, dear." It might have looked like he was about to apologize, but promptness had never been a particular important value for Weatherbee. A lesser needed to be prompt. Students needed to be prompt. Equals needn't worry about a trivial few minutes. He did not think of himself as less.
After a brief second, as though the spotlight had now moved him forward, Weatherbee snapped the deep maroon robe at his back and crossed the room as he spoke, "Please-" He pointed to his own forehead, a deep frown set to his features, and grimaced, "Keep that up and you'll give yourself wrinkles."
And with that he sat himself in the empty seat, giving a glance to his wristwatch, "Well, shall we begin?"