1
« on: 17/12/2015 at 06:42 »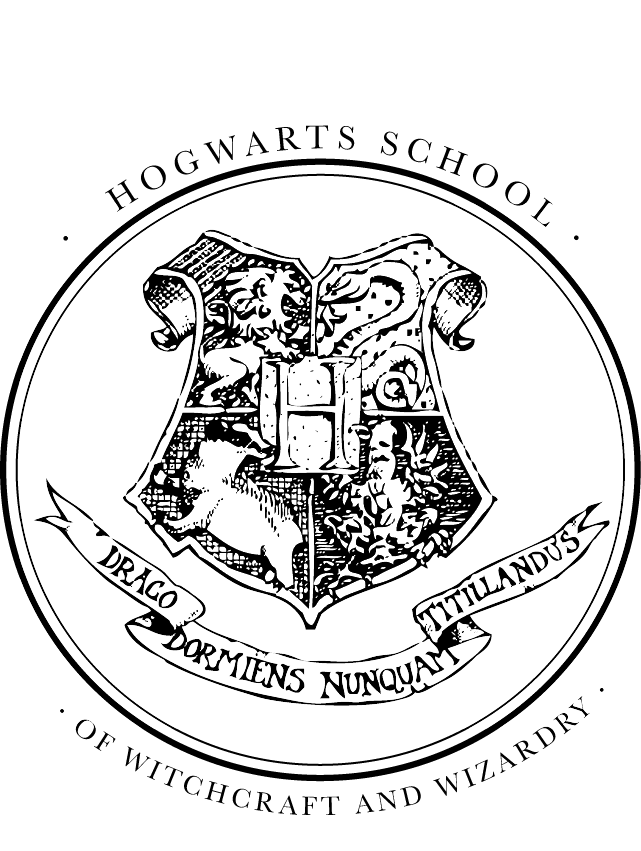 E L S E W H E R E A D U L T
CHARACTER INFORMATION
Character Name:
Anastasia Irena Sorenson
Gender:
Female
Age:
24
Blood Status:
Pure
Education:
Gokstad Academy, summer homeschooling
Residence:
Begen, Norway
Occupation
Unspeakable

Do you plan to have a connection to a particular existing place (for example: the Ministry, Shrieking Shack) or to take over an existing shop in need of new management?
Norwegian Ministry of Magic, oversees liasion

Requested Magic Levels:
Adult characters have 32 starting levels to distribute across these four categories (less levels can be used if you so desire, but no more than 32). The number of levels on the lowest ability must be at least half of the highest ability.

If you want levels above the usual 32 total, or a significantly uneven distribution of starting levels, please fill out and submit the Special Request form here.

Charms: 8
Divination: 8
Transfiguration: 8
Summoning: 8
Do you wish to be approved as a group with any other characters? If so who and for what IC reason?
Not Applicable
Please list any other characters you already have at the site:
This is my first character
Biography: (300 words minimum.)
Anastasia Sorensen hails from a respected pureblood family that is known primarily in Norway. The Sorenson family is unique in that their magic is primarily inherited through the female bloodline. The origin of their magic lies within ancient heathen traditions, however, today the family practices a more mixed /eclectic version of those same traditions. The males of their bloodline are referred to as the Guardians of the Wise Ones and are trained to become warriors with the ability to wield archaic magic in service to their matriarch, as she dispenses knowledge of the old ways, heals and councils her village. As the oldest female in her generation, the post of the matriarch will pass to Anastasia upon her mother's death.
Anastasia attended Gokstad Academy for her basic magical training which was supplemented in the summers by her mother, the matriarch. Anastasia's diligence earned her top marks in her year, particularly in the history of magic. The written portion of her N,E,W,T,'s and O.W.L.'s were only slightly above average whereas her practical scores were off the charts. It was then that Norwegian Ministry of Magic recruited her to become an unspeakable where she uses her unique background in ancient magic to study the effects of magic use and our connection to the beyond. Anastasia hopes to turn the results of her studies into therapeutic techniques to help aurors and their families after the aurors have returned from the war.
Anastasia's parents were unable to have any more children after her birth making her the sole heir to the Sorenson fortune and ancient knowledge/ practices. Her mother has been increasingly persistent that she begins the search for her soulmate and beget children of her own so that a new generation of Wise Women and Guardians may be born. The hardest part of all that? Every available man has been sent to guard the Norwegian border from Nazi invasion.


Roleplay:
You come across one of these posts on the site. Please select one & reply as your character:
Option One -
Amelia Nixon was many things, but she was never a pushover reporter that people could just usher away with a busy shuffle past. She was dedicated and eager to cut to the very middle of the current political tensions because she was Amelia Nixon and her articles would most certainly become front page material.
"Sir, please! It's for the Prophet, how do you feel-"
Another one brushed passed her, the shuffling busy masses making their way through Diagon Alley for the lunchtime rush. This had been the best possible time to get people, but none of them were giving her anything to go with.
Only momentarily discouraged, the short red headed lady took a seat on a nearby bench. Her quill resting in her left hand and her notepad ready in the opposite hand. Amelia pouted, tapping the quill against her leg as she scanned the waves of people for somebody - anybody - who looked like they had something to say.
She had been dreaming of her name in bold print, Amelia Nixon: The Source of Today's Tomorrow. She had been dreaming of the larger office and the secretaries that would fetch her the morning coffee and fetch her anything she needed. The VIP interviews and the most exclusive press passes. But all Amelia had was a page seventeen piece on the rising number of frogs in London.
Hardened by a day of no success, the reporter stood up and started to trod off down the alley. A loose stone on the cobble path caught her heel, sending the distraught girl toppling down to the ground.
"Merlin's fog watch, my heel is broken! Help!" she yelled as she tried desperately to recover her shoe frantically in the middle of the Diagon Alley moving crowds.
Option Two -
The snow had been falling steadily all morning and it didn't look like it was going to stop any time soon. Joshua Campbell scrunched his face up in a frown as he lifted his gaze to look to the sky. Snow. It really was quite a bother.
And it certainly didn't make it better that Diagon Alley seemed to be getting more and more crowded. Joshua sighed and pointed his wand at the large box that was currently placed on the doorstep of his shop. He had to get going. He had an order to deliver.
"Wingardium Leviosa!" The elderly man muttered and watched the box hover in the air for a moment. Honestly, did St. Mungo's really need that much tinsel? And with glitter of all things? He sighed again. If it hadn't been for the rather convincing stamp on the order, he would have been likely to believe it had been a prank by one of those orphaned rascals living up there.
Oh well, there was no point in waiting. Joshua deftly stirred the box down the doorstep and out onto the street, carefully levitating it above the heads of the crowd.
"Coming through! Coming through!" His voice sounded over the chatter of the crowd. "Keep out! Move ahead! Go on!" This was going way too slow. People were in the way and walking like they had all day! He huffed. Luckily the road was down hill.
"Coming through! Coming th--- arrrgh!" Joshua let out a loud shout as his feet suddenly slipped in the snow and sent him, the box, and several long strands of tinsel tumbling into the person who had been walking in front of him.
"For Merlin's sake!" Joshua muttered angrily as he hurried to his feet again, red and gold tinsel now decorating his black coat. "I am so sorry! This blasted snow!" He looked apologetic at the person he had crashed into.
Roleplay Response:
Anastasia got sleepily to her feet, the heels of her leather boots clicking softly on the floor of the Knight Bus as she stood. Her dark brown hair which had been pulled into a high neat ponytail had come loose around her temples framing her face in a delicate fashion. She reached out and grabbed her luggage from the nearby shelf and paused at the entrance to question the driver about how to get to a place called the Leaky Cauldron. He directed her to a brick wall a few feet ahead and relayed to her a special pattern of wand movements to be made on the brick. Anastasia nodded her head in comprehension, tipping the driver and his strange shrunken head companion before she left. The cold wet wind stung her sapphire blue eyes, causing them to water slightly. When she reached the wall, she cast a quick perception filter charm to keep muggles from noticing her actions only then did she draw her wand to perform the pattern.
The wall parted and for a moment her sapphire eyes became saucers filled with wonderment. This was her first time in London. She blinked and quickly replaced her wand in a sheath located inside her robes and under the hem of her underlying dress. She strode forward a few feet before the obviously war torn sign, or rather its remnants caught her eye. The muggles have found a way to pierce the magical barrier? she thought frantically. This is worse than I thought. She hurriedly made her way inside, pausing briefing to check in with a rather shady looking character at the front desk before levitating her luggage upstairs to her room. Turning on her heel after watching her luggage vanish Anastasia checked her watch. By the souls of Freya! she cursed mentally.
I guess there will be no time for rest then. she muttered aloud to herself. She returned to the desk one last time to inquire where the nearest floo station was. The man pointed out the door and around the corner. She thanked him and strode off down the street at a quick pace. Suddenly, a barrage of snow and tinsel srrounded her. Reflexively, she pulled her wand free of its sheath. Casting a shield spell aimed at the oncoming storm of choas in front of her. Reflexively, she pulled her wand free of its sheath. Reflexively, she pulled her wand free of its sheath. Reflexively, she pulled her wand free of its sheath. Casting a shield spell aimed at the oncoming storm of chaos in front of her. She knelt down to absorb the impact, praying she had not cast the spell to close to the elderly man in front of her.
Preferred FC: Anna Silk from lost girl with blue eyeshttp://www.thegate.ca/wp-content/uploads/2013/11/Lost-Girl_Anna-Silk_Season4.jpg