1
« on: 12/03/2017 at 18:44 »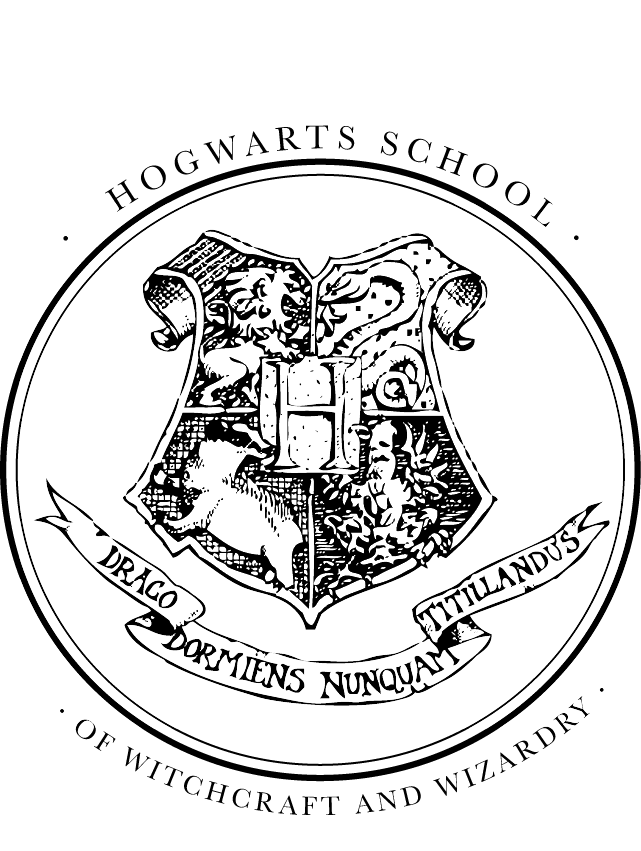 E L S E W H E R E A D U L T
CHARACTER INFORMATION
Character Name:
Andrew Carter
Gender:
Male
Age:
39
Blood Status:
Muggleborn
Education:
Rhodes Academy of Magic (Class of '27)
Residence:
Small flat on Charing Cross Road (may or may not be bigger on the inside)
Occupation
Journalist
Do you plan to have a connection to a particular existing place (for example: the Ministry, Shrieking Shack) or to take over an existing shop in need of new management?
The Daily Prophet if possible, maybe foreign correspondent that's taking over open position on staff.
Requested Magic Levels:
Adult characters have 32 starting levels to distribute across these four categories (less levels can be used if you so desire, but no more than 32). The number of levels on the lowest ability must be at least half of the highest ability.

If you want levels above the usual 32 total, or a significantly uneven distribution of starting levels, please fill out and submit the Special Request form here.

Charms: 11
Divination: 5
Transfiguration: 9
Summoning: 7
Do you wish to be approved as a group with any other characters? If so who and for what IC reason?
No.
Please list any other characters you already have at the site:
None.
Biography: (300 words minimum.)
Andrew Carter was born into a relatively good life in the Cape province of South Africa. His grandparents on the paternal side had emigrated to the Southern tip of Africa after the first Anglo-Boer war ended in 1881. The Carters, themselves affluent enough from holdings in England, bought a wine farm even though they knew very little about the trade, or farming for that matter. Their neighbours, the Boudelaires, were of 1820 Hugenot stock and soon were helping the Carters to not fail at their new livelyhood. His parents mostly grew up close enough on their respective farms, and only really connected after the end of the Second Boer war in 1902, when they were both attending their last year of boarding school in Stellenbosch, the closest big town where most of the surrounding area's farmers sent their children for highschool.

Drew was born on the last day of 1910, only child of Tom and Marie Carter, set to inherit two prosperous wine farms. He was unfortunately not to know his parents, who with their infant son, on 10 April 1912 boarded the unsinkable ship in Southampton to celebrate Tom and Marie's seventh wedding anniversary.

Drew was placed in one the lifeboats with his nanny, which launched before Marie could board as well. In the ensuing confusion, Tom and Marie did not make it onto any lifeboat and Drew eventually returned to the farm where his grandparents raised him.

His very Muggle grandparents were thus very surprised when his acceptance letter to the Rhodes Academy of Magic arrived on his eleventh birthday, two weeks before the new school year was to start. A very nice young wizard came from the school to accompany Drew and his grandparents to the Greenmarket Square, where the entrance to the wizarding commercial centre was hidden in an alley behind The Purple Turtle. The settlers that originally came to the Southern tip of Africa followed the tradition of having the hub of the magical community hidden in plain sight. Like the Leaky Cauldron in London served as entrance to Diagon Alley, so did the Purple Turtle serve the same function to Grand Square.

Over the years, despite his grandfathers' repeated attempts, by graduation he showed no real interest in the wine industry. He kept an eye on the running of the farms, but for the most part had the farm manager Henry, a friend from Rhodes Academy, handle the day-to-day running. His grandparents were getting on in years by then and relied on Henry a lot.

After graduation Drew moved to Cape Town and started working at the daily newspaper of the wizarding community,
The Morning Herald
, an affiliate of
The Daily Prophet
. The farms weathered the Depression, and in that time Drew went back to help run the place. When the War broke out in 1939, Drew got an assignment as war correspondent in Europe, and left Henry in charge of the farms while he went to war. His grandparents were gone by then and he had no reason to remain.

After the war ended, he returned long enough to sell the farms and permanently move to Europe. He settled in France for a while to explore his heritage and write, but inevitably ended up in London before his 40th birthday.

Now, with his latest manuscript complete, and unpublished as just like all the others, he is flexing his journalistic fingers again.
Roleplay:
You come across one of these posts on the site. Please select one & reply as your character:
Option One -
Amelia Nixon was many things, but she was never a pushover reporter that people could just usher away with a busy shuffle past. She was dedicated and eager to cut to the very middle of the current political tensions because she was Amelia Nixon and her articles would most certainly become front page material.
"Sir, please! It's for the Prophet, how do you feel-"
Another one brushed passed her, the shuffling busy masses making their way through Diagon Alley for the lunchtime rush. This had been the best possible time to get people, but none of them were giving her anything to go with.
Only momentarily discouraged, the short red headed lady took a seat on a nearby bench. Her quill resting in her left hand and her notepad ready in the opposite hand. Amelia pouted, tapping the quill against her leg as she scanned the waves of people for somebody - anybody - who looked like they had something to say.
She had been dreaming of her name in bold print, Amelia Nixon: The Source of Today's Tomorrow. She had been dreaming of the larger office and the secretaries that would fetch her the morning coffee and fetch her anything she needed. The VIP interviews and the most exclusive press passes. But all Amelia had was a page seventeen piece on the rising number of frogs in London.
Hardened by a day of no success, the reporter stood up and started to trod off down the alley. A loose stone on the cobble path caught her heel, sending the distraught girl toppling down to the ground.
"Merlin's fog watch, my heel is broken! Help!" she yelled as she tried desperately to recover her shoe frantically in the middle of the Diagon Alley moving crowds.
Roleplay Response:
Drew had been taking in the sights and sounds of Diagon Alley all morning, mentally comparing it with the Grand Square, so many miles to the South, a home he still missed. So far and yet so achingly similar, it almost made him want to brave the extreme discomfort of international magical travel.

He had seen the short, red headed woman bustling about the intersection of Diagon and Horizont Alleys, very obviously looking for a story, presumably to catapult her onto the front page of The Daily Prophet. Looking around though, he wondered what she was hoping to find here. If she thought that some story would magically (yes, pun intended) appear from this crowd, then she was in the wrong business.

He was still watching her when she started walking away and her heel caught on a loose cobblestone. Her cries reached him over the hubbub of the crowd but he knew he couldn't prevent her from falling. Leaving his vantage point, he hurried over to see if he could be of any help.

He peered down at her for a moment. "Are you alright, miss?" he asked as he knelt next to her, eyeing the broken shoe. "I can fix that up for you," he offered as he rose to his feet again, holding out one hand to help her up, the other vaguely gesturing with his wand.
OTHER
How did you find us?
Google