1
« on: 12/04/2017 at 06:23 »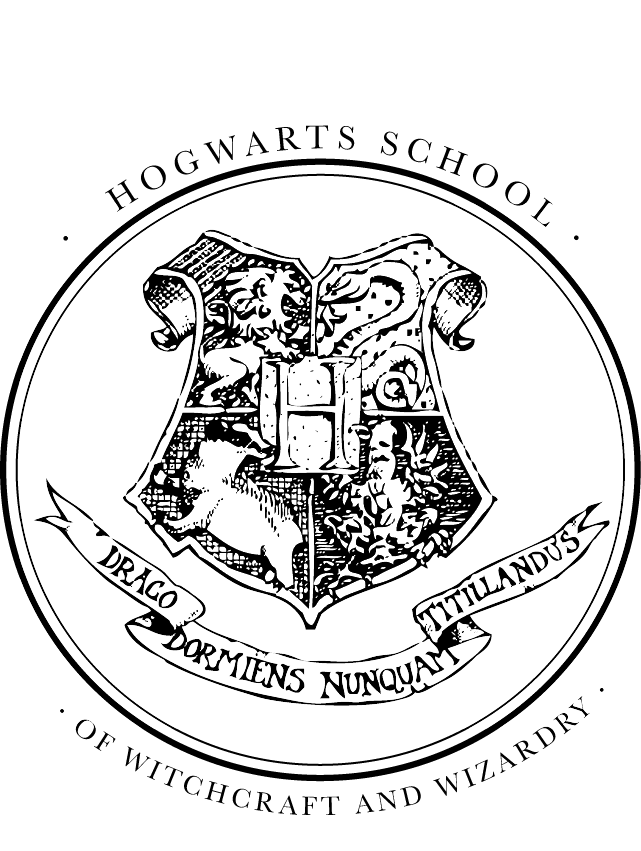 CHARACTER INFORMATION
Character name:
Wit Northcutt
Previous and/or Current Character(s) if applicable:
Marina Lamont, Joshua Mulligan
Character age:
28
Character education:
Hogwarts - Ravenclaw '40
Strength and weaknesses (details please):
Magic has never been Wit's forte. He could do it if he put his mind to it, but his true strength is his imagination, in his ability to read a story and retell it in a manner all his own. Some would call him a liar. He prefers to call himself a storyteller or an actor. Then again, he prefers to call himself many things which aren't always entirely true.
Since Wit loves boasting about strengths he does not have, however, he takes every possible opportunity to show off the things he
can
do. Often though, these are simple spells to which he applies a bit of flourish to make them seem a smidgen more spectacular than they really are.
Physical description:
Not to short, not too tall; not too thin and not too muscular - Wit has a perfectly average build. His hair is blonde, curly and unkempt, dangling off the top of his head in locks long overdue for a cut. His best asset is the baby blue of his eyes, which he does his best to draw attention to with the constant movement of his eyebrows.
Personality (nice, rude, funny etc. Paragraph please.):
He's not a bad guy. Really. Sure, Wit's a liar and a cheater but his heart is rarely in the wrong place. His main problem lies in both his imagination and his ambition which, paired together, lead him to desire things he'd never be able to achieve. Things he's far too lazy and unmotivated to ever even think of attempting. He is blessed with an intelligence and creativity he rarely makes use of, preferring to stumble his way through life on the path of least resistance. Though he is quite the softie for those he cares about, he also bears a lot of pride which can sometimes impede upon his usually pleasant disposition.
Hopes and dreams. Why are you teaching at Hogwarts?:
Wit's older sister Hope was happily married with two kids. His younger sister Tempest, though she had not yet graduated, was already betrothed. Wit only just managed to win the heart of a rich pureblood and if he had any hopes of keeping her around, being unemployed simply wasn't an option.
(She'd never tell him herself of course but he could absolutely guess.)
For the first time, he found himself imbued with some sort of ambition. With a reason to get up in the morning and do something worthwhile.
As a teacher, Wit hopes to be the
cool
kind of Professor. The one whose classes are always fun. The one with whom you can never get into trouble. The one you'd invite to parties if you could.
The kind of Professor he'd always wanted to have, really.
Lucky for him, that sort of style meshes well with the classes he hopes to teach: A dynamic back and forth between himself and all his students. A fantastic excuse for the whole lot of them to get together, have some fun, and bring stories to life without risk of being called out as liars.
Biography:
Being Wit Northcutt was H-A-R-D.
Following in his older sister Hope's footsteps after she paved the way to greatness in her usual irreproachable manner just made it easier for the younger sibling to fail. With the additional pressure of being sorted into Ravenclaw with a bunch of brainiacs, it seemed like Wit had been set-up to be knocked down.
Not that
he
minded much. Despair was an emotion reserved for his parents, his teachers and, in some respects, his older sister.
Nonchalance
was Wit's thing.
More imaginative than he was intelligent, Wit got by thanks, mostly, to his namesake - wit. Charm helped as well. When teachers liked you, he found, they were more likely to bump your grade up from a
poor
to an
acceptable
. Wit thrived on the attention and he made sure all spotlights shone on him in the classroom. Compliment, laughter, snacks - Wit provided them to anyone who could give something in return.
Truly, if he had put as much effort into his studies as he did sucking up to the Hogwarts staff, he could have finished top of his class.
Overall, his time at school drifted by like a breeze. The most memorable part of it had nothing to do with Hogwarts at all: the birth of his little twin sisters. It certainly came as a surprise, both to him and Hope. After all, Wit was already eleven years old at the time, and was quite used to being doted upon as the youngest sibling always is. Not only that, but he now found himself absolutely
surrounded
by girls.
Ugh, the
cooties!
Nonetheless, he found it in his heart to love the two tiny blonde devils, and found himself foregoing the fun of summer camp to spend every second he could with them in Leek.
He had a favourite (as all older siblings do) in Tempest. It was no wonder either; the rowdy twin was just as detestable as he had been growing up, and he reveled in every moment of it. He would give her candy when their parents weren't looking to get her started on the mightiest of sugar rushes. They would run around the house together playing tag, leaving chaos and destruction in their wake. And, when she was old enough, they would bake pies together. Even Patience would sometimes partake in the latter activity.
Wit also revelled in telling both twins about his so-called adventures at Hogwarts. The worst stories often involved Hufflepuff. Not that he had anything against the house itself, per say (he had narrowly missed being sorted among their ranks) but before leaving for the summer of his third year, he had been rejected by a particularly beautiful badger, and it felt like rightful vengeance to tell his sisters his own interpretation of Helga's legacy: that Hufflepuff accepted "all the rest" - those who were not brave, not smart and not ambitious, who really had nothing special about them and were bound to fail at whatever they did. Of course, it had never occurred to him then that either twin might not, like the rest of their family, be sorted into Ravenclaw and end up in Hufflepuff.
After graduation, Wit remained in the family home long enough to see the twins off to Hogwarts. That was the excuse he gave his parents, actually. In truth, he had graduated with such dismally average grades that he had been unable to land any job whatsoever which he had applied for. Out of the lot, he had only gotten one interview - and it hadn't lasted long.
The twins offered respite from the regret. He had his heart set on being an auror, but the reality of what it actually took to
be
one had never fully set in. But once Patience and Tempest had left the home for school, Honor and Eugenia deemed that it was time for Wit to leave as well.
He eventually managed to get a job in his favourite Ministry department:
The Department of Magical Law Enforcement!
As a file clerk.
Still, it was better than nothing, and with the job came a lot of pleasant reading. He didn't get to be an auror himself, but the moment he opened one of the files he was meant to sort through, he might as well have been living the adventures related on the pages himself. That meant he wasn't the most productive clerk the ministry had to offer, but people didn't often come in to check on him, and when they did, there were two ways the ensuing conversation could go.
First, if it was his boss coming to check on his work, he could easily tell them he was checking for missing keywords, or to make sure this file was supposed to be filed into
arson
rather than
accidental firework mishaps
.
Second, he could tell whoever it was that he was an auror himself, looking through his
dossiers
. Especially if it was a woman he could impress. It wasn't so hard to fake. After all, Wit hadn't been sorted into Ravenclaw for nothing. He remembered all the tiny details from the files he'd read. He could expand upon them, make them his own. So long as the person he was talking to didn't know about the case in question, then he could easily pass for an auror himself.
Somehow, unfortunately, he was rarely able to pull off his grand tales. Though he thought of himself quite charming and handsome, he managed to repel women almost as soon as he'd uttered one or two sentences, and for the life of him, he could
not
figure out why.
And so Wit Northcutt drifted through his adult life as he had drifted through his teenage studies: without too much effort and chasing fruitlessly after women with two new stalwart companions at his side: his dogs Dimwit and Witless.
Not long after beginning his short tenure as a Ministry file clerk he met Camila Valentina Hervàs and after she caught him lying and after he managed to kiss her nonetheless he inadvertently stumbled into the first serious relationship of his life - one which would guarantee the next generation of Northcutts would be pure if he could only get a ring around that finger. His new love proved supportive, pushing him to quit his detested desk job to pursue a career he might actually prove interested in. She suggested he become an actor after witnessing the verve with which he threw himself into an impromptu improvisation showdown on Valentine's day. Only, none of his auditions turned out to be particularly successful.
There was an adage though that swam to the surface of his mind though, as if set afloat by a more eager part of his subconscious.
You teach what you most need to learn.
SAMPLE ROLEPLAY
It was the largest office in Hogwarts and, perhaps to students and newcomers, the most intimidating. The shelves were filled with various odds and ends, with a place of honor for the Sorting Hat, and the walls held all the portraits of past Headmasters and Headmistresses.
In the middle of the room sat a large desk. Everything was in order, for the current occupant had always despised a messy desk. It was the sign of a messy mind, and she had always favored neatness.
A clock sat on the desk, which currently showed the time to be 2:05. The meeting was supposed to begin at 2:00 precisely.
Along with order, Anneka valued punctuality. She was a very busy woman these days. Even during the summer, she had a number of matters to attend to. Interviewing and hiring staff was only of those matters. The newest potential member of her staff wasn't making a good impression.
She paced the room, black heels clicking against the stone floor. When the door finally opened, Anneka turned, her expression reminiscent of a Russian winter. "You are
late
."
Explain yourself
was what her face said.
Roleplay Response:
Wit Northcutt was not a punctual person. Not one bit. The people who knew him best could vouch for that. If they wanted him to arrive at a certain time, it was best to schedule any meeting at least a half hour ahead of time. However, he felt quite intimidated by Ivanova. Enough so for him to put in the extra effort to strive for some semblance of punctuality.
Apparently though, that wasn't enough, as he saw as soon as he stepped foot into the Headmistress' office. If her face didn't say it all, her words certainly conveyed the rest.
He paused every so slightly in the doorframe. This felt like his days as a student all over again - being summoned before some austere authority figure, being lectured about trivial things such as punctuality. He'd had some idea that coming to Hogwarts as a
Professor
might reverse these things for him, but apparently there would always be someone to answer to.
And that
someone
seemed even scarier now that he was an adult.
"See ma'am," He began, intent on justifying his tardiness even though he'd come directly here from his own office, his route free of any delays or detours. His nonchalance for all things pertaining to responsibility took the blame for this mishap. "The stairs in the East Bailey have definitely changed since I was a student. These was a small mixup. I got off on the wrong floor. Et cetera, et cetera. I won't waste anymore of your time with the boring details."
With a grin and a wink Wit concluded his explanation, quite pleased with himself.