1
« on: 06/08/2016 at 16:41 »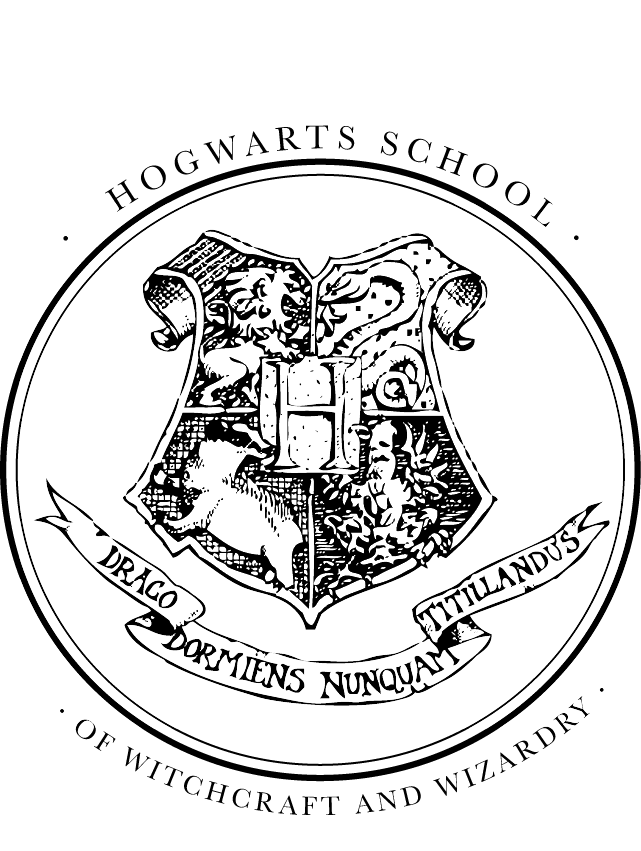 CHARACTER INFORMATION
Character name:
Phaedra Fitzgerald
Previous and/or Current Character(s) if applicable:
Elijah, Vlad, Reagan & Diego
Character age:
37
Character education:
◇ Beauxbatons 23' - '29
◇ Hogwarts Ravenclaw Graduate '30
◆ Field Astronomer '30 - '40
◇ Astronomy Novelist '40 - '43
◆ Wizarding Law Professor '44
◆ Daily Prophet Reporter '43 - '48
Strength and weaknesses (details please):
Strengths
Phaedra is very smart and an avid and dedicated writer and resercher. Whether it be in her prefered fields of Astronomy and Alchemy or a different subject of interest, she will always investigate and report her finding thoroughly. She is a timid but friendly character and, despite her appearence she is very approachable and easy to talk to - but she is by no means a walk over. Bullying in her early education and an lifetime of judgemental looks has made her thick skinned and tolerant to ridicule and mockery. Mostly, her strengths are mental and emotional, as physically she is rather graceful, feminine and lacking in strength, confidence and athleticism.
Weaknesses
She is a very solitary/indipendant individual who prefers the comforts of knowledge to the comfort of socialisation, a thus can come across as a bit of a loner and perhaps an easy target at times. Although one of her strengths was her thick skin, she doesn't do greatly well with face to face confrontations and tends to shy away from problems or arguments with other people. Apart from the obvious physical weaknesses, Phaedra's main weakness is communication, her lack of friendships have made her unable to trust easily and she can become very suspicious of people who are 'overly' nice towards her.
Physical description:
Phaedra is from Romanian decent and inherited her familys dark features and olive skin. Her hair is jet black and lies, often in long loose waves down past her shoulders (but in public she tend to wear it up with accessories). Traveller traditions and rites of passage have left her body almost completely tattooed. Her dress sense along with her make-up, is often dark and gothic yet graceful. She will only wear dresses or skirts as part of her upbringing, and this is usually accompanied with victorian style tops and a vast array of talismans and odd jewellery.
Personality (nice, rude, funny etc. Paragraph please.):
Phaedra is a charcter full of odd quirks. She is friendly but not very trusting, particularly of people she believes are overly nice to her. So on first meeting her, if you're not a student expect her to sit pretty and stay silent. Once a certain degree of trust is accomplished, she will be a great friends and is great at giving advice to others. Because of her upbringing she is very tidy in appearence and in general, she is an avid reader and enjoys long walks outdoors on clear nights and is an avid animal lover. She likes to be dramatic, and ephasise her natural creepiness so it works to her own advantage, it is a defense mechanism to help her not get to close to people. She is a strict Professor but for certain students she will drop her guard and show her more gentle side. Her pet peeves are when students drum thier fingers on desks, people who crease the spine of a book when reading and nail biters.
Hopes and dreams. Why are you teaching at Hogwarts?:
Despite the fact Phaedra often moves from one occupation to another quite quickly as she gets easily bored and likes to set herself new challenges. She has a secret, She is extremely maternal and craves to have a child of her own; unfortunately this will never be possible as she cannot have children (or so thats what she has been told) - She has yet to meet someone to settle down with as she is not a steriotypical beauty and most men are intimidated by her appearence and go get it attitude. This has left a huge gap in her life that only teaching will help her fill. When at Hogwarts she doesnt feel quite so alone. After taking a teaching position a few terms ago she had to have time out to visit her estranged aunt, and work on her articles in the prophet. It wasnt long before she found she very much missed the place and desperately wanted to come back, this time she wants in the potions department where she can bond closer with the students and hopefully make some new friends among the staff. She is very much interested by children but also very reserved and shy around them, she is slightly more confident than in her previous years. She is comfortable with who she is now. A dark and beautiful, indipendant creature.
Biography (500 words minimum. There is never such a thing as too much.):
Aedra was born to Valkor and Persephone Fitzgerald in 1914. Her parents had married or were arranged to be married at age 16 as stated by Romani law, although her grandparents had arranged it when they were only 8 years old. After the marriage the women were pressured into having children young and Persephone shortly after became pregnant, giving birth to first a son, Phoenix Fitzgerald in 1912. Two years after that Aedra was born and a year after her followed her two younger twin brothers Frederick and Felix.
They lived in a small red Romani Wagon with two shaggy black horses that pulled it along the dirt paths of the Romanian forestry and valleys. They never had official names by her father's ruling but she secretly liked to call them Blitz and Blaze. In Romani tradition animals and creatures are considered unhigenic and impure especially cats, so they wern't aloud pets. And the men in the family had the say in everything
When Aedra was 10 her farther and another head of a Romani family agreed to marry her with a boy called Kenzi, obviously she was kept unaware of the arrangements and the fact she had been sold. Her mother didn't want this for her, but she had little choice in the arrangement as women were to be seen and not heard by thier traditions. It was on her 13th Birthday at an arranged dinner between the heads, where both children were finally informed of the arrangement.
Kenzi was nice enough, he had dirty brown hair and eyes, and although unenthusiastic about the deal he did not protest. She did not want or feel she belonged to this life and was scared to be married to a man she did not even know.Before she knew it, her 16th Birthday approached. She grew anxious and felt more trapped as each day passed by. Finally, in fear of her father and his plans to marry her off she decided to leave and never look back.
Feeling she had no other options and packing what little things she had, Aedra decided to flee the country to France. In the early hours, a week before her wedding she snuck out, surprisingly with the help of her older brother Phoenix. Making her way through the Romanian enchanted Hoia-Baciu Forest known for its hauntings and deadly magical creatures, she travelled to in search of her Aunt Esmerelda.
When she finally arrived at her Aunts, who had been informed to hide her away by her mother, she took care of her and bought her a kitten to help distract her from her past. Phaedra was enrolled at Bauxbatons and for a while she lived a relatively normal life.
Then one day, her Aunt recieved a letter from Aedra's brother warning them that thier father was looking for her again and got word of her location in france. Fleeing once again they moved to Britain, so Phaedra could finish her final year at Hogwarts where she was sorted into Ravenclaw.
She settled down and a few years after graduation her aunt died, leaving her enough money to buy a home in knockturn alley. She now lives thier with her cat and Dromeda and although there are rumours her father had died, Phaedra does not believe it. Hogwarts is her best chance to hide.
SAMPLE ROLEPLAY
(Please respond to to this in third person past tense. Do not write the other characters' reactions. Only your own.)
It was the largest office in Hogwarts and, perhaps to students and newcomers, the most intimidating. The shelves were filled with various odds and ends, with a place of honor for the Sorting Hat, and the walls held all the portraits of past Headmasters and Headmistresses.
In the middle of the room sat a large desk. Everything was in order, for the current occupant had always despised a messy desk. It was the sign of a messy mind, and she had always favored neatness.
A clock sat on the desk, which currently showed the time to be 2:05. The meeting was supposed to begin at 2:00 precisely.
Along with order, Anneka valued punctuality. She was a very busy woman these days. Even during the summer, she had a number of matters to attend to. Interviewing and hiring staff was only of those matters. The newest potential member of her staff wasn't making a good impression.
She paced the room, black heels clicking against the stone floor. When the door finally opened, Anneka turned, her expression reminiscent of a Russian winter. "You are
late
."
Explain yourself
was what her face said.
Roleplay Response:
Potions Professor. The role seemed daunting, not because she lacked the knowledge needed for the position, but she had never considered herself much of a people pleaser. The numerous amount of times she would receive the odd stares and hushed whispers from passersbys as she made her way though town with Adromeda happily trotting behind at her heel, was too many to count.
Some of them eyed her like a common thief, others would laugh or even look at her companion with disgust. It was no wonder that she had cut herself of from the outside for so long, with the narrow minded judgement that waited around each corner.
She glanced down at Andromeda, her red lips parting into a gentle smile. Aedra had tried her best to get the small cat to stay behind at home but to no avail. The small furless cat was tied to her body and soul, everywhere Aedra went Adromeda would no doubt follow. And her numerous efforts had now made them late for the meeting.
Climbing through the office door, she shuffled towards the desk nudging Andromeda from her ankles, that she was now purring and rubbing herself against. She tried to hard think of how she was going to explain herself. Aedra knew that trying to trick a very clever and cunning cat to stay home would not make for a sufficient excuse
"I am so sorry." She shook her head, her heels clicking across the dark wood floor as she offered her a hand with a soft smile. "I won't lie, I can't say I have a valid reason for my lack of punctuality. But rest assured it won't happen again... It may not appear this way, but I am very dedicated and passionate about my work and I don't usually struggle with timekeeping." Aedra took a seat in the chair opposite, crossing her legs and folding her hands neatly in her lap before shuffling uncomfortably.
She really needed this
.
In addition to posting a completed application in this forum, we also ask that you submit a PM to
Anneka Ivanova
with details of your class and with the lesson plans for that class (include at least a minimum of 4 lessons). Also, please be sure to check the Available Positions thread located in this forum to make sure the class you want is available before applying.