1
« on: 14/04/2013 at 13:27 »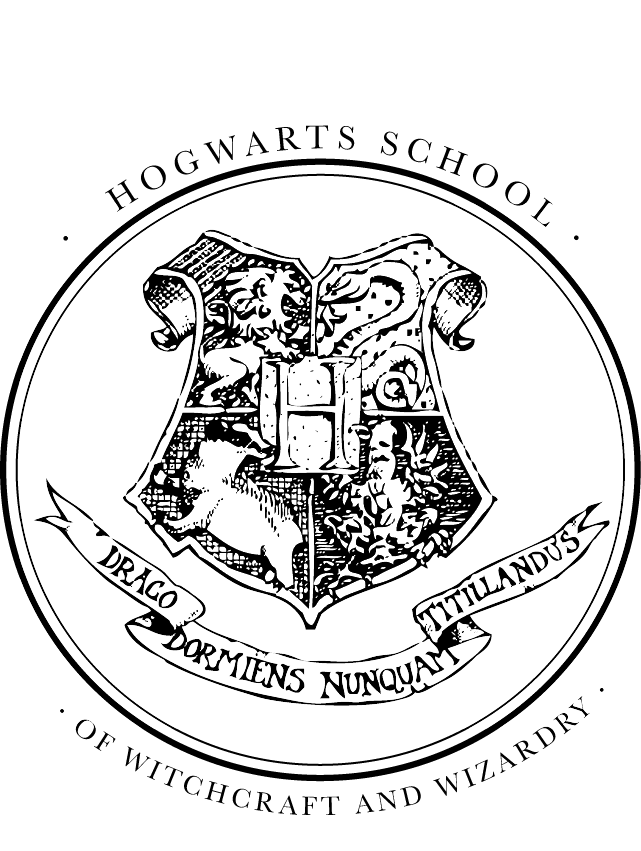 E L S E W H E R E A D U L T
CHARACTER INFORMATION
Character Name:
Salazar Loxias Ricardus.
Gender:
Male.
Age:
18 (21st December 1919).
Education:
Hogwarts, Slytherin class of '38.
Residence:
Residential wizarding London, UK
Occupation:
Spy for the British Ministry of Magic.


Nota Bene:

I see this as some sort of spy for MI6, although I think this is mere a Muggle organization and I think it is a must for the character's sake to make him a spy for the wizarding Ministry. He won't be catching any criminals or protect people like hit wizards and aurors do, he'll infiltrate in any organization and pass on the information.

If this is
really
impossible, I'd go with Private Investigator.
Do you plan to have a connection to a particular existing place?
Yes, Ministry as stated above -should spy be possible.
Otherwise, no.
Requested Magic Levels:
Graduation Levels -they're already set.
Charms: 13.
Transfiguration: 7.
Divination: 10.
Summoning: 7.
Do you wish to be approved as a group with any other characters? If so who and for what IC reason?
As far as I am aware of, there are no other spies at the moment that (want to) work for the British Ministry, so no.
Please list any other characters you already have at the site:
Ignis Fides Rivers, Arcus Ricardus, Cladis Perses Gallion, Loxias Ricardus Jr.
Biography: (300 words minimum.)
There was possibly one thing in this society that wasn't prohibited yet, and that was making things even more prohibited. The rules and laws were like the sticky threads of a spider's web, constricting a person even further when he put up a fight and struggled to get loose. As he tried to flee from the system and live by its own rules. It was impossible to have a free will nowadays.

Even the young man's jacket stated rules and guidelines, laws and commands. The old corporal's jacket that he had stolen from his grandfather was one that had medals pinned onto the faded blue and rigid fabric of the pocket on the chest. Time had latched onto them, making the proud medals look flat and dull. By every move, they tinkled against each other, reminding the young man of the things that they stood for.

Rewards for honoring the rules and acting all heroic when it had been necessary. To have the guts to actually utter the two words of death when the time was there and a wand was pressed against your temple. The dark pit of hell that reflected into your opponent's scared eyes before the words were uttered and the eyes became empty and soulless. And medals that stated the victory of a battle, or getting wounded during the war.

They were all statements of meaningless things. Things that didn't comply with him.

It was a bittersweet ironic fact that all the medals were now pinned on his chest now, really, since not complying with the rules was the thing that he was used to do. Not to mention that he had never found the courage and the egocentric way of thinking to take someone's life yet. Not even the life of someone that he detested from the bottom of his heart. He had never tasted another victory than the victory of provoking someone so much that you would end up with a detention.

Hogwarts had been his territory, the area where he could do whatever he wanted to. Where he had ruled and had held the scepter in his right hand. The people had not liked him, and that was the thing that he loved about it. When people thought that you were just the one sided prat, they would never look further and would never discover the person underneath the mask that was glued onto your face. They would never know about his secrets, dark secrets that could kill him should the information find its way to his Father.

Now the secrets were alongside his name, the only thing he owned.

Much like everyone else in wartime.

Salazar Ricardus was in that perspective just another ordinary straggler that came down his apartment with the elevator, apart from the jacket that he wore. The collar set up against the cool wind as soon as he stepped out of the building and started to walk into the promised direction. Feet echoed onto the cobblestones of the street, hands stuffed deep into his pockets where he could feel the steady wood of his acacia wood wand. Blue eyes were focused on the street, hidden behind the dark locks of his hair that fell purposely in front of his eyes.

No one paid attention to him.

Not that anyone looked up during those days anyway.

People liked to think that they had grown wary of other people, but Salazar had never had trouble with finding ways past that. He perfectly lied his way through tests and questionnaires, laughed the suspicions off.

He could be what people thought he was –while he was the opposite.
Roleplay Response:
There was one thing that Salazar was sure of: he absolutely didn't want to be here. Hands tugged at the edges of the play cards that he had scattered on the table in front of him. Blue eyes were focused on the people in front of him, his opponents. His hands itched to lift up the cards and see the straight flush in diamonds in his hands. He wanted to win, needed to win.

There was no thing as sweet as victory.

Too bad, though, that he knew that he had a low hand. A hand that would make him loose this bet against a fellow that didn't look too clean. Most likely hadn't washed himself in three weeks or something like it. The scent of old sweat told so much, really.

Salazar scrunched his nose as the smell reached him again. Blue eyes spat fire in the direction of the lad, trying to coax him to walk to the bathroom and clean himself up.

A toothy grin was flashed back.

"Come on, just admit that you've lost." Salazar talked through the man's hat, fear of losing started to blossom in his chest.

One hand shot out to catch his drink, sipping from the liquid before he plunked it down onto his own play cards. A smirk tugged at the corners of his lips before he felt something tug at the jacket he was wearing.

Leisurely, he turned around to see a toddler that craved for his attention. The girl shouldn't be here, not at this time of the day and certainly not at this place. It was asking for trouble. Certainly now.

"I'm lost-"

That much was obvious. As soon as she stated the puffskein's name, Salazar looked down on the creature. The little ball of fur that was humming happily. An ironic contrast to the girl's own emotional state. The fear was in her eyes, or so Ricardus believed to think.

A sigh erupted from his lips as he turned around fully after having snatched the cards off the table so that his opponent wouldn't find a way to sneak a peek.

"What's your name?"

He bend closer to her, fingers gently ensnaring her wrist as he pulled her arms down and look her in the eyes. His own blue ones were cold and void of emotions.

"You shouldn't be here." Salazar stated casually before he turned around again to continue the game. He never quit a game without winning it.
OTHER
How did you find us?
An unicorn came to me and told me about this site. I've forgotten.